Thoughts of the Presidential Search Committee
Sydney Cornell '23
Student Representative, PSC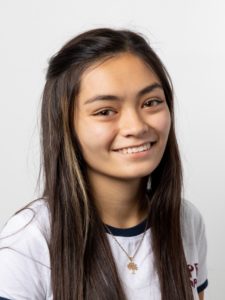 "We interviewed a lot of candidates who showed promise and had a strong background, but ultimately there were a number of visible qualities Harriet had that really put her at the top of my list. The biggest one was her eagerness to interact with anyone and everyone. She called each student by name when addressing them during the round 2 interviews, and asked questions about each of us to get to know us people, on top of as students. She also interacted on a personal level with the Hoch staff who catered the lunches. This demonstrated her desire to get to know Mudd and all of its people not just from the standpoint of a future president, but as someone who would be integrated into the small community that is Mudd. She also remembered me and Mavis, the student representatives on the committee, from her first-round interview, which was important to me because it shows the connections she forges are not superficial or temporary, but will last. These qualities will help her as a President as she gets to know and lift an ever-changing and diversifying community whose needs are evolving along with them."
Elaine Hart '06
Alumna Representative, PSC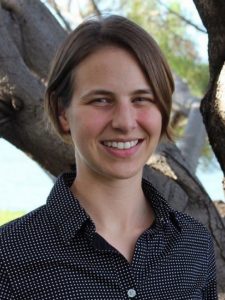 "There are a lot of things that excite me about Harriet joining the Harvey Mudd community as the College's next president. Throughout her career, Harriet has embodied the mission of the College, choosing research that focuses on improving the human condition. I think her deep interest in the impact of her work on society and her commitment to inclusive excellence will really resonate with students, staff, faculty and alumni. As a leader, she combines the curiosity of a systems engineer with a style that is grounded first in listening to understand. I think her leadership style will help her bring the community together to enable challenging conversations and to help the College continue to evolve in a manner that is intentional and rooted in the mission. I am excited to see what the Harvey Mudd community learns about itself under her leadership and to hear about all the brilliant ideas–big and small–that bubble up in the space that she creates for important dialogue about the community and the future of the College."
Tom Donnelly
Cabinet Member
Vice President for Academic Affairs and R. Michael Shanahan Dean of the Faculty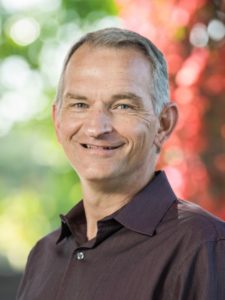 "Harriet's deep background in STEM and STEM education and her history with The Claremont Colleges make her an ideal person to become our next president. She impressed all of us in the search process as a well-grounded, thoughtful leader who listens carefully and has a warm, personal touch. Her national recognition focusing on both students and making the world a better place through STEM—in her case engineering and medicine—are directly in line with the College's mission. She's a natural fit for the College.
"I am excited to work with her as she leads us into the next chapter of Harvey Mudd's journey!"
Laura Larson P20
Board of Trustees Representative, PSC
Vice Chair of the Board and Parent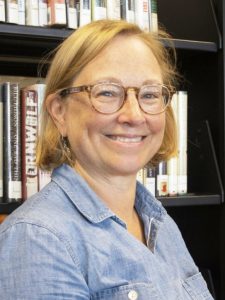 "Just on paper, I was intrigued by Harriet's connection to the 5C campuses through her time as a CMC undergrad. I wanted to learn more about her experience and how she felt about the community, both the challenges and the opportunities. Once we were able to speak more with her, I found that her deep understanding and literal experience as a student and later a CMC trustee gave her both an appreciation for and understanding of the culture, the community and the challenges and opportunities that are so unique to the campuses. I believe she will start on day one as a strong and knowledgeable contributor to the 5Cs Council of Presidents and the many decisions that are made that affect HMC students.
"In person, I found Harriet to be warm, thoughtful and very well informed. She engages with everyone she meets and does so with what feels like a natural desire to listen and learn. She shares opinions and passions and beliefs of her own, but with no need for those to carry the day or dominate the conversation. I believe that Harriet is a leader who listens with the intention of learning and seeks to find consensus, commonalities and shared connections. I am incredibly excited to work with her on the new academic/strategic plan and believe she will help our community have the conversations we need to have to create an exciting new plan for our shared future."
Laura Palucki Blake
Staff Representative, PSC
AVP of Institutional Research and Effectiveness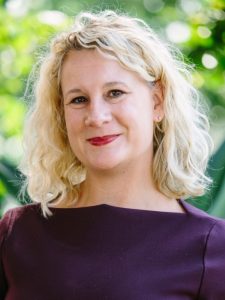 "In Harriet, we have found the extraordinary leader that the community hoped for as we began the search process. She has the vision and strategic leadership experience necessary to continue HMC's progress toward fully realizing the College's mission to educate future leaders in STEM whose work addresses the important challenges in our world. Throughout the course of her career, she has demonstrated the courage to engage in difficult conversations and make complex decisions while simultaneously exuding the curiosity, integrity and grace that is required to lead an institution like ours with compassion.
"Harriet has led with inclusivity and compassion, outstanding judgment, a deep respect for shared governance and a belief that higher education is not only about research and teaching, but also about how we use the knowledge we create together to improve our world. She is certain to bring these qualities and more to her role as president of HMC.
"When she visited campus, Harriet said that she hoped to grow into the leader that HMC needs her to be. I look forward to working with her and to helping the College and all its members grow right alongside her in ways that continue to make us all better."
Lelia Hawkins
Faculty Representative, PSC
Associate Professor of Chemistry and Hixon Professor of Climate Studies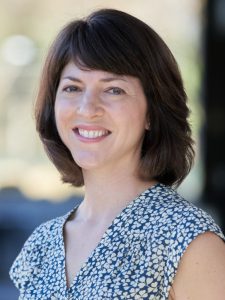 "Harriet is deeply committed to supporting students during their pivotal undergraduate years, not just in their coursework but in all dimensions of their co-curricular experience. In addition, her academic career includes a mix of disciplines, from engineering management to design to medicine. I think her deep care for students during this special time in their lives, as well as her rich interdisciplinary background, will allow her to connect with a broad group of faculty, staff and students."
Darryl Wright
Faculty Representative, PSC
Professor of Philosophy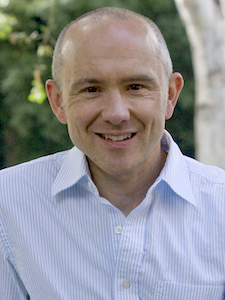 "Harriet combines broad experience in positions of academic leadership with longstanding ties to The Claremont Colleges. She is universally described as a deeply thoughtful and highly collaborative leader. I believe that she'll bring out the best in us, help us to build on our strengths, and leverage the respect she has earned within STEM education to increase awareness of the College's innovative programs."
Andrew Dorantes
Cabinet Representative, PSC
Vice President and Chief Operating Officer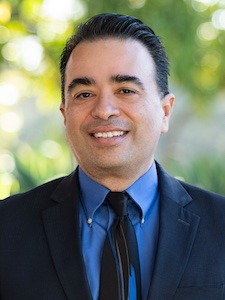 "Harriet brings a unique set of skills and deep experience well-suited to advance HMC's mission to educate well-rounded, engaged leaders with deep technical understanding. Throughout her career, Harriet has been committed to advancing inclusive excellence where diversity, equity and equal opportunity create a welcoming environment that enables success for everyone. During the search process, Harriet interacted with many members of our community, including students, trustees, faculty, staff and alumni. In every interaction Harriet had with our community that I was able to observe, it was evident that she deeply listened, asked questions, and made comments that clearly demonstrated her genuine interest and care for those to whom she was speaking. I heard from several members of our community that they felt heard and seen by Harriet. I am thrilled that Harriet will be HMC's next president, and I look forward to partnering with her as a member of the Cabinet to advance HMC's mission and serve our community."