President's Welcome Message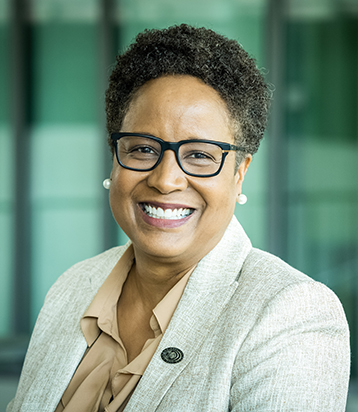 I'm so glad you're interested in Harvey Mudd College!
Harvey Mudd is among the leading institutions in the country for experimentation and innovation in STEM education, especially in developing inclusive pedagogy, increasing diversity in STEM and incorporating interdisciplinary approaches to solving the complex challenges facing society.
Our students receive an outstanding education in engineering, science and mathematics integrated with the humanities, social sciences and the arts. They learn to problem-solve in a collaborative, hands-on environment; conduct high-level research alongside talented faculty; and develop leadership skills that will benefit an increasingly technological and global world.
The College's mission and its people are what drew me to Harvey Mudd. For more than 60 years, the College community has been deeply committed to preparing students to become leaders who use the knowledge and experiences they gain here to make a positive impact on society.
I encourage you to explore our website further and to come visit our campus in Southern California, where you can experience what makes the Harvey Mudd community so special.
Sincerely,

Harriet B. Nembhard
President