Prospectus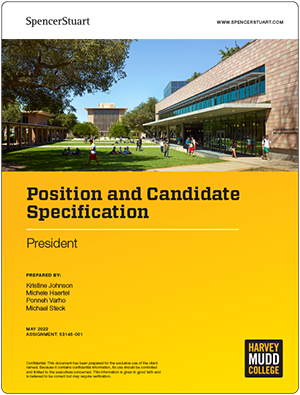 Presidential Search News
More
President Maria Klawe announced to the board and the Harvey Mudd College community in May 2021 that she would not seek renewal of her contract once her current term ends on June 30, 2023. The Harvey Mudd College Board of Trustees will begin the search for the sixth president of the College during the fall 2021 semester. Additional details and information about the search will be made available on this page.
Tentative Search Timeline
The tentative search timeline (PDF) is available. Please keep in mind that this schedule is subject to change.