2020 Annenberg Lecture Series
The Annenberg Leadership and Management Speaker Series is an integral part of Harvey Mudd College's commitment to encouraging students to lead with integrity. Funded by the Annenberg Program Endowment for Leadership, this series brings to campus accomplished individuals who are recognized, world-class leaders in their fields of endeavor. The lectures provide an engaging forum for senior executives to address pertinent leadership issues and to share their insights with the Harvey Mudd community.
Lectures include a complimentary lunch or dinner buffet and take place in the Green Room, Joseph B. Platt Campus Center. RSVP below for each talk you plan to attend.
Inquiries may be directed to the Office of Stewardship and Events at stewardship@hmc.edu or 909.607.1818.
Joe Beda '97, March 10, 6 p.m.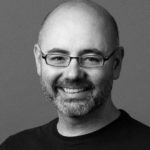 Principal Engineer, VMware, Inc.
"Twitter Thread-like Reflections on a Tech Career"
Joe Beda presents a series of tweet-sized thoughts that capture 20+ years of software career experiences. His view of programming, software, leadership and success have evolved as he has moved—in a nonlinear fashion—from entry-level programmer to manager to a founder who helped set strategy for a public company.
Beda is a principal engineer at VMware, helping to drive Cloud Native technologies, including the Kubernetes project, which he helped start to manage clusters of compute containers. He joined VMWare after the acquisition of Heptio, a startup he founded with Craig McLuckie. Beda also founded Google Compute Engine and was the lead engineer for the project. He worked on the Google ads system to build tools to help advertisers pick the right keywords and bids, connected Google services to the public telephone network and defined and launched Google Talk. Beda's experience at Microsoft included playing a key role in designing the next-generation graphics system for Windows (graphics and media APIs for Windows Presentation Foundation). His education includes a bachelor's degree in computer science with high distinction and departmental honors from Harvey Mudd College.
Dan Shapiro '97, April 14, 12 p.m.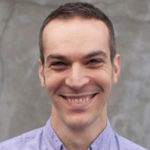 CEO and Co-founder, Glowforge
Glowforge is the iconic 3-D laser printer. Since the biggest 30-day crowdfunding campaign on record, creators have used their Glowforge printers to create millions of products, like wallets, lamps and furniture. In addition to leading Glowforge, Shapiro is the author of Hot Seat: The Startup CEO Guidebook, published by O'Reilly. Before founding Glowforge, he set the record for the bestselling board game in Kickstarter history, Robot Turtles, which teaches programming fundamentals to preschoolers and is sold widely, from Target to MoMA. Before his detour as a board game designer, Shapiro served as CEO of Google Comparison, Inc., a Google subsidiary, after Google bought his comparison shopping website Sparkbuy. Shapiro was also founder and CEO of Photobucket Inc. (formerly Ontela). He has been featured on NPR, the Wall Street Journal and on the front page of the New York Times. He has more than a dozen U.S. patents, and he received a bachelor's degree in engineering from Harvey Mudd College.
Ussif Rashid Sumaila, April 28, 6 p.m.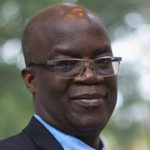 Professor and Director, Fisheries Economics Research Unit, University of British Columbia's Institute for the Oceans and Fisheries
RSVP for Ussif Rashid Sumaila's talk
Ussif Rashid Sumaila is "one of the world's most innovative researchers on the future of the oceans, integrating the social and economic dimensions with ecology, law, fisheries science and traditional knowledge to build novel pathways towards sustainable fisheries" (jury citation for 2017 Volvo Environmental Prize). Sumaila specializes in bioeconomics, marine ecosystem valuation and the analysis of global issues, such as fisheries subsidies, IUU (illegal, unreported and unregulated) fishing and the economics of high and deep seas fisheries. He has experience working in fisheries and natural resource projects in Norway, Canada and the North Atlantic region, Namibia and the Southern African region, Ghana and the West African region and Hong Kong and the South China Sea. He has published articles in many journals including, Journal of Environmental Economics and Management, Journal of Bioeconomics and ICES Journal of Marine Science, and his work has been cited by, among others, the Economist, Boston Globe, Vancouver Sun and International Herald Tribune. He received the 2017 Benchley Oceans Award in Science and has given talks at the UN Rio+20, the World Trade Organization, the White House, the Canadian Parliament, the African Union and the British House of Lords.
Helen He, February 18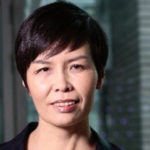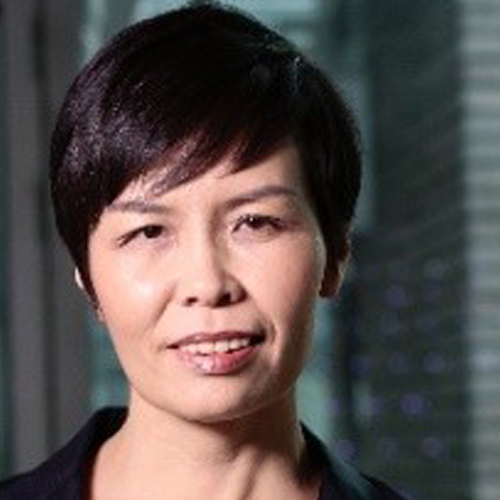 Founding Partner, New Wheel Capital
"Three Things to Share"
Helen He shares three valuable pieces of advice relevant for any stage of life. With practical tips that stem from her multi-faceted professional career, she will help you consider how to achieve not only career success, but also a fulfilling, well-rounded life.
Ms. He has 20 years of experience in technology startups, focusing on corporate strategy, business development, mergers and acquisitions, and general management. She began her career with GGV Capital then joined Bear Stearns & Company in 1994 as an investment banker in the company's New York and Hong Kong offices. From 1999 to 2001, she served as CFO of NetEase.com Inc., a Chinese internet portal that was founded in 1997. In 2004, Ms. He became a senior consultant of business development of 99Bill Corporation, which was established by her husband and was the first company in China offering email and a mobile phone number-based online payment platform and solutions. From 2011 to 2017, she was a senior consultant of corporate strategy of Baidu Inc., where she was the top advisor to the company's CEO Robin Li. She received her B.S. (Tianjin University, 1985) and M.S. (University of Arizona, 1993) degrees in computer science.