2019 Annenberg Lecture Series
The Annenberg Leadership and Management Speaker Series is an integral part of Harvey Mudd College's commitment to encouraging students to lead with integrity. Funded by the Annenberg Program Endowment for Leadership, this series brings to campus accomplished individuals who are recognized, world-class leaders in their fields of endeavor. The lectures provide an engaging forum for senior executives to address pertinent leadership issues and to share their insights with the Harvey Mudd community.
Admission to this public lecture series is complimentary. Lectures are held on campus in the Wayne '73 and Julie Drinkward Recital Hall of the R. Michael Shanahan Center for Teaching and Learning, 320 E. Foothill Blvd., Claremont, California, 91711. A dessert reception follows each lecture.
Inquiries may be directed to the Office of Stewardship and Events at stewardship@hmc.edu or 909.607.1818.
Marie Ekeland, January 29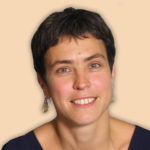 Co-founder, dapnhi
Ekeland is co-founder of daphni, a venture capital firm that invests in European tech startups and is supported by an online platform and international community. She began her career in 1997 at J.P. Morgan in New York as a computer scientist. In 2000, Ekeland joined CPR Private Equity as a venture capitalist. She moved to Elaia Partners in 2005 leading investments in Criteo, Edoki Academy, Mobirider, Pandacraft, Scoop.it, Teads, Wyplay and Ykone. In 2012, she also created France Digitale, a European startup lobby that brings more than 700 startups and investors together.
"Achieving the Unexpected by Being True to Yourself"
Marie Ekeland will share her thoughts on how integrity, purpose and mathematics led to seeding the first French unicorn (Criteo) and bringing it to the Nasdaq, creating the first French startup lobby (France Digitale), changing French taxation law, resigning in protest from the French Digital Council's presidency and founding a new, $200 million venture capital fund.
Virgil Roberts, February 19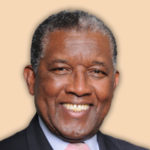 Founder and Managing Partner, Bobbitt & Roberts
Virgil Roberts is managing partner and founder of the law firm Bobbitt & Roberts, which specializes in representing entertainment industry clients in television, film and music. Prior to this, Roberts was president of Solar Records, one of the most successful African-American owned record companies in the 1980s. His early work as a civil rights attorney with Manning & Roberts included representing the NAACP in the Los Angeles school desegregation case Crawford v. Board of Education. He serves on the boards of Community Build, Claremont Graduate School, Families in Schools, the Alliance of Artists and Record Companies, Southern California Public Radio, Broadway Federal Bank, The Bridgespan Group and the Alliance for College-Ready Public Schools. He has served as chairman of the Los Angeles Education Partnership, chairman of the board of the California Community Foundation, treasurer of the Los Angeles Private Industry Council and vice chairman of the Public Education Fund Network. While he was board chair of the Los Angeles Annenberg Metropolitan Project, the organization raised and spent more than $120 million to reform public education in the Los Angeles basin. Roberts was awarded the Lifetime Achievement Award from the 100 Black Men of Los Angeles and has been honored by the Los Angeles Urban League, the NAACP Legal Defense and Education Fund, the University of Southern California's School of Education and the UCLA Black Alumni Association. Roberts holds a bachelor's degree from UCLA and a juris doctor degree from Harvard Law School, where he was a Felix Frankfurter Scholar.
"My Journey to Becoming a Leader in School Reform and Philanthropy"
Virgil Roberts will discuss his upbringing by two poor former sharecroppers who did not have the opportunity to finish elementary school but instilled certain values. He will share what he's learned about creating organizations focused on social change—from the African American Studies Center at UCLA to the largest charter school management organization in Los Angeles. Roberts will also discuss the importance of philanthropy as a means of supporting a vibrant democratic society.
Ana Corrales, April 9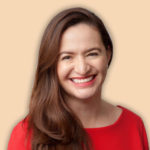 "The Unpopular Choice"
Ana Corrales, COO of Google Consumer Hardware, will discuss how taking on unique challenges (the ones that no one else wanted!) made all the difference in building her career.
Chief Operating Officer – Google Consumer Hardware, Google
Ana Corrales joined Google in 2016 as its vice president of Google Store, global operations and supply chain and is now chief operating officer of Google Consumer Hardware. In these positions, Corrales oversees the development of Google hardware and Nest products and oversees Google's first-party retail channel, Google Store. She previously served as chief operating officer and chief financial officer at Nest and as senior vice president of product operations at Cisco Systems for all Cisco-branded products. She serves on the board of directors for Watermark, a women's leadership organization, and is an advisor to Roli, a music technology company. She also is a member of the Women@Google board and an executive sponsor for HOLA, Google's Latino Employee Resource Group. Corrales is an avid supporter of STEM education for girls and at Cisco, she provided mentorship through programs such as Programa Escuela, which is a volunteer program for employees to teach elementary-level students about technology. She has been recognized by Forbes as one of the 50 Most Powerful Latinas in Business, as one of the Most Influential Women in the Bay Area by the San Francisco Business Times and as a Top 50 Most Powerful Women in Technology by the National Diversity Council. Corrales has a bachelor's degree (economics) from the University of Washington and a master's degree (engineering economic systems) from Stanford University.
Tony Alvarez, April 23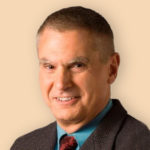 "Leadership in Four Dimensions"
The fact that leadership has been studied and written on so extensively would seem to indicate that it is an extremely complex subject. Recognized leaders come in many different styles and demeanors, making leadership traits challenging to parse and distill. Do different situations, environments or cultures require different types of leadership? Let's work together interactively to see if it's possible to utilize a leadership framework that brings some order to this complexity and is a tool that you can use as you develop your personal leadership throughout your career.
President and CEO, Altierre Corporation
Tony Alvarez is president and CEO of Altierre Corporation, a leader in wireless internet-of-things (IoT) technology and one of The Silicon Review's "30 Best Companies to Watch in 2018." Alvarez has more than 30 years of management and leadership expertise with numerous innovative companies, most notably in the semiconductor industry. He previously served as chairman at Sun Edison Semiconductor; board member at SunEdison and ChipMOS Technologies; COO at Aptina and Advanced Analogic Technology, as well as president and CEO at Leadis Technology. He served as EVP and SVP of Memory Products Division and SVP of R&D at Cypress Semiconductor Corp.; venture partner at Acero Capital; and chairman of Senaya Inc.
As a member of the Institute of Electrical and Electronics Engineers, Alvarez was chairman of the 2000 Symposium on VLSI Technology and director of validity sensors. He has published over 25 papers in the Integrated Circuit process and technology sector, has three issued patents and edited the book BiCMOS Technology & Applications. He earned his B.S. and M.S. degrees in electrical engineering from the Georgia Institute of Technology, where he's a member of the Electrical Engineering Department's advisory board.