Our alumni are just one more way to connect with Harvey Mudd College. They can answer most questions about the Harvey Mudd experience, but more importantly provide insight into post-graduate careers and opportunities. To get you started, we've provided profiles of the alumni who have volunteered to answer your questions. Ask a Mudder!
More to Come
Obviously, this is only a small sampling of our amazing alumni. We hope to add more Mudders in the future.
Ichiro Sekimitsu '79 / Engineering / Bank of America Merrill Lynch
Graduate Study: MBA, International Institute for Management Development (IMD), Lausanne, Switzerland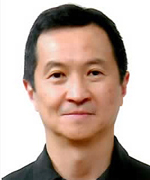 I made the decision to pursue a business career after graduating from Harvey Mudd College. I joined American Express in San Francisco as an internal auditor within the management development program and subsequently left to earn my MBA from IMD in Switzerland. I then joined Continental Bank in Chicago in the wholesale banking training program and then worked as an interest rate derivatives trader in Chicago, London, Hong Kong and Tokyo through mergers with Bank of America and Merrill Lynch. I am currently the Chief Operating Officer for the Asia Pacific Rates and Currencies group of Bank of America Merrill Lynch in Tokyo. As an analogue freak, I continue to listen to my collection of rock and jazz vinyl records that we blasted our ears out in North and South dorms. Ask Ichiro!
Katherine Perdue '05 / Physics / Boston Children's Hospital
Graduate Study: PhD, Biomedical Engineering, Dartmouth College
Current Position: Postdoctoral Research Fellow at Boston Children's Hospital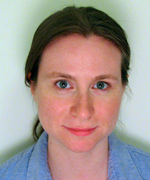 I graduated from Mudd in 2005 with a B.S. in physics, and then went on to do a PhD in biomedical engineering at the Thayer School of Engineering at Dartmouth. Currently, I am a postdoctoral researcher at Boston Children's Hospital working on developing new brain imaging methods for infants and kids. In my free time, I like rock climbing and culinary experimentation. Ask Katherine!
David Gross '08 / Mathematics / eSolar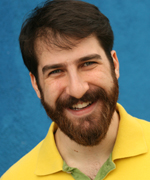 Since graduating with a B.S. in mathematics in 2008, I have been working at eSolar on the Systems Team, where I write high-performance ray-tracing software for the prediction and validation of solar-thermal power plants. The modeling techniques, technical skill and computational tools I took from the Mudd math department have primed me to do my daily work well, but my broad Harvey Mudd background in engineering and the others sciences has allowed me to contribute positively to the Mechanical, Electrical, Thermal Analysis, and Recruiting teams as well. I loved so much my time in the 5-C improv group Without a Box that I continue to improvise on a team in Hollywood. You can still find me at Hangar 18 where I train to climb rocks. I also like to tinker on the side as a computational enthusiast, contributing to Chebfun and other open source software projects. Ask David!