Astronaut Scholarship Foundation Celebration with Astronaut George "Pinky" Nelson '72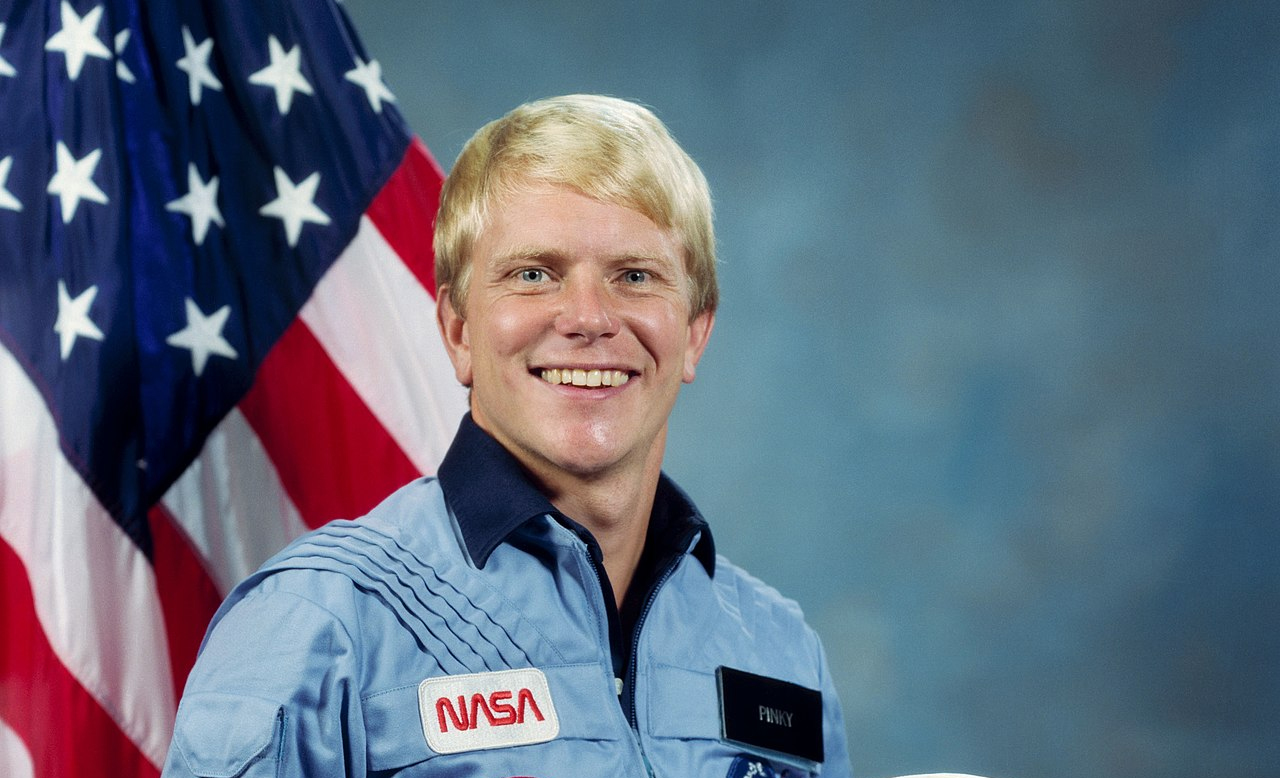 Details
NASA Astronaut, HMC Bates Program and physics alumnus George "Pinky" Nelson '72 will be on campus to present the 2022 Astronaut Scholarships to HMC recipients Amani Maina-Kilaas '23 and Alec Vercruysse '23 and give a talk about his experiences as an astronaut in the 1980s and his career since then. Also, hear from Maina-Kilaas (CS/math) and Vercruysse (engineering) about their research at Harvey Mudd and participation in the Astronaut Scholars program.
Pinky Nelson was the first HMC graduate to become an astronaut. During his first flight in 1984 (STC-41C Challenger), the crew captured and repaired a satellite, and Nelson flight tested the Manned Maneuvering Unit. His subsequent flights were in 1986 (STS-61C Columbia) and 1988 (STS-26 Discovery), the shuttle missions immediately preceding and following the loss of the Challenger. Nelson, who logged more than 411 hours in space, was inducted into the U.S. Astronaut Hall of Fame in 2009. He has been a key advocate of STEM education reform and is an elected Fellow of the American Association for the Advancement of Science and the Washington State Academy of Science.
At Western Washington University, he was professor of physics and astronomy and directed the Science, Mathematics and Technology Education (SMATE) program, a national model of the highest quality preparation of future elementary and secondary science teachers. He was the director of Project 2061, senior staff at the American Association for the Advancement of Science and associate vice provost for research and professor of astronomy at the University of Washington, where he earned his PhD in astronomy. He was awarded the HMC Outstanding Alumni Award in 2012.
Harvey Mudd is one of 27 institutions—and the only non-doctorate granting school— selected by the Astronaut Scholarship Foundation to participate in its program. To date, the foundation has awarded more than $3 million to students nationwide; $210,000 of those funds has been awarded to HMC students.
This event is free and open to the public.