2013-2014 Members of the Board
Michael Angiulo '93, Yarrow Valley, WA
Corporate Vice President, Xbox & Large Screen Hardware
Michael Angiulo is the Corporate Vice-President of Xbox & Large Screen Hardware at Microsoft Corporation. As part of the Devices and Studios division he is responsible for the engineering of Xbox consoles, Kinect sensors, a wide range of gaming peripherals and Perceptive Pixel touchscreens.
Michael joined Microsoft in 1993 and held a variety of diverse program management roles early on in his career. He has contributed to Microsoft Research as well as work on Excel, FrontPage and core Office product teams. In his tenure, Michael has also played some key roles in the Product Planning discipline within Microsoft. He was the first Group Product Planner for the Information Worker Division. Prior to joining the Devices and Studios organization he led the Hardware and PC Ecosystem team at Microsoft Corporation where he was responsible for Surface Computing, PC Hardware, and a variety of partner engagement programs such as WinHEC, the Certification (logo) programs for hardware and systems, and direct engineering engagements with OEMs, IHVs and ISVs. Prior to that Michael was the General Manager of the Project Business Unit for four years during which time Microsoft Project shipped new versions of both Client and Server, and completed an acquisition of an industry leading portfolio management company which led to its first-ever "IT PPM Leaders Quadrant" status from Gartner. He has been awarded seven patents.
Michael earned an undergraduate Engineering degree from Harvey Mudd College in Claremont, California and a Master of Science in Mechanical Engineering from the University of Washington, where he has been a repeat guest lecturer on axiomatic design as applied to software development. He lives in Bellevue, WA with his wife and two young daughters.
David Baylor, Los Angeles
Principal, DB Technology
A US Army veteran and media executive with over 35 years of experience as VP of Engineering and Operations for PBS, VP Broadcast and Studio Operations for NBC, and Executive Vice President of DIRECTV, David Baylor is currently Principal and founder of DB Technology, a consultancy firm focused on media, technology and organizational change.
Mr. Baylor has extensive experience in strategic planning, cutting edge technology development and implementation as well as experience in leading organizational change in diverse environments. During his tenure at DIRECTV, Mr. Baylor led the design and implementation of the world's first all serial-digital broadcast facility and the first U.S. application of high-powered spot beam satellites for local television service, and the company garnered three Technical Emmys under his leadership.
A fellow of the Society of Motion Picture and Television Engineers and member of the Society of Broadcast Engineers, Mr. Baylor served as Secretary General of the North American Broadcasters Association (NABA) from 2005 to 2009. He is also a member of the Board of New Directions, a non-profit focused on assisting veterans with issues surrounding substance abuse, homelessness and PTSD.
James C. Bean '77, Eugene, OR
Professor of Business, University of Oregon
James C. Bean is Harry B. Miller Professor of Business and was recently designated as Senior Associate Dean for Academic Programs in the Lindquist College of Business at the University of Oregon. He was Senior Vice president and Provost at the University of Oregon from 2008-2013 and Dean of the Lundquist College of Business from 2004-2008. Bean spent 24 years at the University of Michigan including appointments as the Ford Motor Company Co-director of the Tauber Manufacturing Institute, Associate Dean for Graduate Education and International Programs in the College of Engineering, and Associate Dean for Academic Affairs. He has earned a master's and a doctorate in operations research from Stanford University and a bachelor of science degree in mathematics (honors and distinction) from Harvey Mudd College.
Bean is Past-President of the Institute for Operations Research and the Management Sciences (INFORMS), a charter Fellow of the Institute, and recent winner of the George E. Kimball Medal. He serves on the regional board for USBank and is chair-elect of the Arts and Business Alliance of Eugene. He has previously served as a member of the Corporation Visiting Committee for Engineering Systems at MIT and the Oregon Innovation Council.
Jim and his wife, Margaret (Scripps '78), live in Eugene.
John M. Benediktsson '01, Incline Village, NV
Founder, Silfur Capital LLC
John Benediktsson is an engineer, entrepreneur, trader, technologist, and angel investor. He is passionate about the impact of technology on financial markets and believes that the well-regulated use of new technologies can benefit market participants.
Most recently, Mr. Benediktsson was the CEO and co-founder of a high-frequency trading firm headquartered in Beverly Hills, California. Prior to starting his own firm, he was the CTO of an international proprietary trading firm where he managed the technical growth from a small startup to a mature successful market-maker. His roles involved directing the development of real-time financial software, connectivity to global financial exchanges, and developing proprietary trading algorithms. As part of his leadership of these firms, he held the FINRA Series 7, 55, 63, and 24 licenses.
Prior to working in finance, Mr. Benediktsson worked as a senior engineer for a media technology firm in Santa Monica, California focused on digital asset management, digital media search, digital rights management, and content application integration software.
Mr. Benediktsson actively supports a number of organizations, including the Autoimmunity Research Foundation and Math for America.
Mr. Benediktsson graduated from Harvey Mudd College in Claremont, California with a degree in engineering.
Michael W. Blasgen '63, San Diego
IBM Research, Retired
Michael W. Blasgen is a retired technical executive, a Fellow of the Association for Computing Machinery (ACM), and a Fellow of the Institute of Electrical and Electronics Engineers (IEEE). His papers have led to several awards.
Dr. Blasgen has a B.S. in Engineering from Harvey Mudd College. He then obtained an MSEE from CalTech and a Ph.D. in Electrical Engineering and Computer Science from UC Berkeley. He was an Assistant Professor at Berkeley for a time and then joined the IBM Thomas J. Watson Research Lab in New York. He worked in positions of increased responsibility at IBM culminating in the job as Director and Head of the Austin Research Laboratory. Upon retiring from IBM, Dr. Blasgen became the Vice President for Research at Sony's US Research Lab. After leaving Sony he consulted on issues in transaction processing and database management. He is now mostly retired and serves on two non-profit boards. He and his wife Sharon collect art and have used their collection to give away approximately 500 works of art to the Getty Museum, Scripps College, and the San Francisco Museum of Modern Art. He is a member of the Getty's Photographs Council.
Dr. Blasgen is married to a Scripps College graduate and has two children.
Deborah Byron P07, Los Altos, CA
EVP and Chief Human Resources Officer, Risk Management Solutions
Deborah (Debbie) Byron is a seasoned global executive with over 30 years of experience leading change in corporate businesses, professional services, and educational institutions. Debbie currently serves as EVP and Chief Human Resources Officer for Risk Management Solutions, the world leader in catastrophic risk modeling solutions for the global insurance and financial industries. Concurrently, Debbie serves on boards and consults to organizations seeking effective organizational strategies.
Prior to joining RMS, Debbie was Senior Vice President of Worldwide Human Resources for Business Objects, a French/US software company, through its acquisition by SAP in early 2008. Previously, Debbie was the vice president of administration for Wilson Sonsini Goodrich & Rosati, an international law firm headquartered in Palo Alto, California. Debbie has also held executive leadership positions for the California State Automobile Association, and Tandem Computers, and has been principal of her own organizational consulting practice for 15 years. She has demonstrated expertise in mergers and acquisitions, major organizational change management, human resources, business operations, succession planning and development of career/succession programs, particularly for women.
Debbie serves as co-chair of the Stanford Women on Boards Initiative, and as a trustee of Harvey Mudd College. She is a member of the national Human Resources Advisory Council of the American Management Association, and previously chaired the board of directors of the Career Action Center in Cupertino. Debbie also served as a publicly elected board member and two-term president of the 15,000-student Cupertino Union School District.
Debbie graduated from Stanford University and holds an MBA from the Stanford University Graduate School of Business. She and her husband Jeff have two grown children and make their home in Los Altos and Carmel, California.
Joseph Connolly, Pacific Palisades, CA
Attorney
Joseph Connolly recently retired from his private law practice after more than 35 years in business litigation. Prior to entering private practice, he was a deputy district attorney for Los Angeles County and a federal prosecutor in Washington, D.C. Joe's areas of legal expertise include investment fraud, commercial real estate, legal and accounting malpractice and insurance. Throughout his career he has also served as a mediator, arbitrator and hearing examiner for organizations including the National Association of Securities Dealers (NASD). Joe holds degrees from Stanford University and the University of Southern California (USC) Law School.
Joe is an officer and director of the Los Angeles Police Memorial Foundation, through which he initiated a merit-based college scholarship program for children of police officers, and of the Jean Perkins Foundation, which supports (among other causes) higher education and scientific research. He has previously served on other boards, including St. Matthews School.
Joe and his wife Cindy live in Pacific Palisades and have five children and five grandchildren.
Howard Deshong III '89
Wayne Drinkward '73, Portland, OR
President and CEO, Hoffman Construction
Wayne is president and CEO of Hoffman Construction Company, the Pacific Northwest's largest locally-owned construction company. Hoffman is one of the top five privately-held companies in Oregon, with 2010 revenues of approximately $800 million. Prior to joining Hoffman, Wayne worked for 12 years with another construction firm, rising from estimator to vice president. In 1985, Wayne joined Hoffman as a project manager, and was promoted to vice president in 1986, executive vice president in 1990, and president in 1992.
Wayne graduated from Harvey Mudd College in 1973 with a B.S. in Engineering and is a member of the College's Board of Trustees.
Wayne is active with many industry and community service organizations. He is a member of the Salvation Army National Advisory Board, the Construction Industry Round Table, the Oregon Wildlife Heritage Foundation, the Board of Directors of the Oregon Business Council, the OHSU Foundation, the OHSU Cancer Institute, and the Board of Directors for The Halton Company.
Wayne is also an emeritus board member and past chairman of the Portland Salvation Army Advisory Board, a member and past president of the Board of Trustees of the YMCA of Columbia-Willamette, a member and past president of the Oregon Episcopal School, a past member and president of the Architectural Foundation of Oregon, and a past member and chair of the Oregon Independent College Foundation.
Wayne and his wife Julie reside in Portland, Oregon. They have four grown children and one grandson.
Walter A. Foley '69 P99, Del Mar, CA
President, MOCIVA Inc.
Walt graduated from Harvey Mudd College in 1969 with a B.S in Engineering. He subsequently received his M.S. from Massachusetts Institute of Technology in 1970 in Aeronautics and Astronautics.
As a co-founder of Megatek Corporation in his early career, Walt was instrumental in developing the computer graphics product line which was sold to United Telecommunications in 1981. Nurturing the entrepreneurial spirit, his second professional venture was the founding of ACCEL Technologies two years later. Based upon sorting research done by an HMC professor, ACCEL designed specialized hardware to accelerate relational database operations. The company ultimately shifted gears to become an early pioneer in PC-based electronic design automation, developing and marketing schematic capture and printed circuit design software to engineers throughout the world.
As a product of the Bates Aeronautics Program at HMC in the late '60s, and after the sale of ACCEL in 2000, Walt formally embraced the "privilege of flight", upgraded his ratings, and became a corporate pilot. First with Northrup Grumman, and since 2004, and now as a member of the Qualcomm flight department, Walt regularly circles the world in support of Qualcomm's international wireless endeavors. He's not the CEO, but his "office" at FL470 in the Gulfstream G550 combines his love of flight with his embrace of technology, offering the best view of today's changing world.
Walt remains active in the San Diego tech community as an active member of the TechAmerica council and investor in young companies, and mentor to aspiring entrepreneurs.
Walt and his wife, Csilla, reside in Del Mar, California. Their son, Steve, graduated from HMC in 1999 in Computer Science. Their four grandchildren, including two third-generation Mudd alum prospects, reside in WA and CA.
Murray Goldberg, Vancouver, BC Canada
Founder and CEO, Marine Learning Systems
Murray Goldberg was a tenured faculty member in the Department of Computer Science at the University of British Columbia researching the effects of technology in learning. In 1995 he went on to develop WebCT, the world's first commercially successful Learning Management System for higher education. He left the university to launch and lead the company which grew to 350 employees serving 14 million learners at 4,000 organizations in 80 countries. Goldberg is widely acknowledged as one of a small number of key pioneers in the field of Learning Management Systems and has given over 250 invited presentations and keynote addresses on the subject of Learning Management Systems around the world.
Among other awards and distinctions, Goldberg was awarded the prestigious Killam teaching prize during his first year as a faculty member at UBC; the Manning Award for Innovation; the Canarie IWay Award for his contributions to information technology; the New Media Hyperion award for his contributions to learning technologies; and an honorary doctorate from the Southern Cross University for his pioneering work in shaping educational technologies. Most recently, Backbone Magazine named him as one of the top 15 Canadians in digital media.
Jocelyn Goldfein, Los Altos, CA
Director of Engineering, Facebook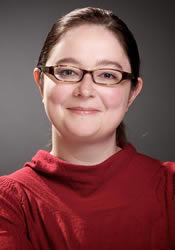 Jocelyn Goldfein is an engineering director at Facebook, where she is relentlessly focused on building great mobile infrastructure and a great engineering organization. Goldfein previously led engineering for Facebook products such as news feed, search, photos and video. Goldfein joined Facebook from VMware, where she was vice president of R&D and ran the engineering and product teams for VMware's desktop products. Prior to VMware, she was director of engineering at email management start-up MessageOne. She began her career as a software engineer at Trilogy. Goldfein holds a bachelor's degree in computer science from Stanford University.
Raymond E. Grainger '88, Newport Beach, CA
CEO and Founder, Mavenlink LLC
Ray Grainger is an expert in bringing innovation to the professional services industry. Recognizing a rapidly growing trend in the number of external specialized service providers being hired by businesses, Grainger founded Mavenlink to dramatically improve how external talent is acquired by businesses and to provide a new online workplace for this hybrid workforce.
Prior to founding Mavenlink, Grainger spent two decades with Accenture as a Global Managing Partner the firm's Electronics and High Tech industry practice serving large enterprises as well as small and medium sized businesses. Previously, Grainger was Executive Vice President of Professional Services and Strategic Alliances at InQuira, a leading knowledge management and enterprise search software company, where he also sponsored the Series A Investment from Accenture Technology Ventures.
Earlier in his career he served on two expeditions to Antarctica and was awarded a congressional medal. Grainger also is a Trustee of Harvey Mudd College and Chairman of the Finance and Budget Committee. He holds a Bachelor of Science in engineering with distinction from Harvey Mudd College.
Shamit Grover '05
Dylan Hixon
Edward E. Johnson, La Cañada-Flintridge, CA
President and CEO, Beechtree Ventures Inc.
Ed Johnson is President and Chief Executive Officer of Beechtree Ventures, Inc., a private investment company. Beechtree's primary investment focus is in companies applying new technologies to the delivery of professional information, educational materials and training. Johnson currently serves on the boards of directors of several companies in which he has an investment interest, and is an active member of the San Francisco Bay Area Band of Angels.
Until 1996, Mr. Johnson was a Senior Vice President and Sector Executive with the Times Mirror Company, a Los Angeles-based information and media company. As Sector Executive, Johnson had full strategic, operational and P&L responsibility for Times Mirror's $1.1 billion professional information and book publishing sector. The sector included Matthew Bender (legal information), Mosby-Yearbook (health sciences), Jeppesen Sanderson (flight information), Richard D. Irwin and William C. Brown (college publishing), CRC Press (scientific publishing), and Times Mirror Training (skills training).
During Mr. Johnson's tenure, the sector grew dramatically through a combination of internal development, over 40 line-extending acquisitions, international expansion and conversion of print products to computer-based and electronic forms of delivery. After Mr. Johnson's departure, Times Mirror's strategic focus shifted back to newspapers and magazines; consequently, all companies in the sector were sold for approximately $4.5 billion, generating after-tax gains of more than $2 billion. (In June 2000, the no-longer-diversified Times Mirror Company was itself acquired by the Tribune Company.)
Some of Mr. Johnson's Times Mirror assignments included supervision of the Company's $300 million consumer and trade magazine publishing group and, as Vice President of Planning & Development, leading a major restructuring in the mid-1980s that redeployed more than $1 billion from non-strategic into core businesses.
Prior to joining Times Mirror in 1984, Mr. Johnson was with the American Can Company in Greenwich, Connecticut, where he last served as Vice President, Operations of American Can International. In this role, he had direct P&L responsibility for seven companies with aggregate sales of $145 million in Japan, Canada, Venezuela, Brazil, France, the Philippines and Korea.
Still earlier in his career, Mr. Johnson was a member of the Executive Office of the President of the United States in President Ford's administration. Prior to his Washington experience, he was a management consultant with McKinsey & Company in San Francisco and overseas.
Mr. Johnson holds a bachelor of science degree cum laude from Rensselaer Polytechnic Institute, and an MBA with distinction from Stanford Graduate School of Business. Mr. Johnson retains strong ties to both Rensselaer and Stanford, having served on Rensselaer's Board of Trustees and on advisory boards at both universities.
Annie Tran Kao '02, Irvine, CA
Structural Engineer, Simpson Strong-Tie Company Inc.
Annie Tran Kao '02 is a structural engineer with the Simpson Strong-Tie Company, Inc., a manufacturer of construction building products. As a field engineer, she has the opportunity to connect with and educate engineers, architects, building officials and contractors on the design and installation of products for wood, concrete, steel, and masonry construction in the Southwest region of the United States.
Kao joined Simpson in 2006 as a Branch Engineer and served as the Southwest Training & Education Manager from 2009-2011. Prior to joining Simpson Strong-Tie, she worked as a project engineer for new and retrofit commercial and residential projects for Ficcadenti, Waggoner, & Castle Structural Engineers in Orange County. She also performed seismic evaluations of structures as an intern with Degenkolb Engineers in San Francisco. Annie is a licensed professional engineer in California and is registered with the National Council of Examiners for Engineering and Surveying.
Kao received her B.S. in engineering with honors and distinction from Harvey Mudd College and her M.S. in structural engineering from the University of California, Berkeley as a National Science Foundation Graduate Student Fellow. She actively participates in the Structural Engineers Association of Southern California and served on the Younger Member Board of Directors.
She and her husband Sean Kao '02 live in Irvine, California and have two children.
Eric Kim '76, Atherton, CA
Eric Kim '76 retired as CEO and President of Soraa, Inc. in 2013, a post he held from 2010, after bringing the company from a UC Santa Barbara research spin-off entity to a vertically integrated LED fabricator and full lighting product manufacturer with operations in Fremont, Calif., Malaysia and Indonesia. From 2004 to 2010, he was the corporate senior vice president and general manager of Digital Home Group at Intel Corp., where he was responsible for driving Intel's business in the consumer electronics segment. He successfully conceived, developed and launched Intel's first x86 system-on-chip expressly designed for TVs, set top boxes, and media players.
From 1999 to 2004, Kim was a corporate executive VP responsible for global marketing and new business development at Samsung Electronics. Eric is credited with transforming Samsung from a low cost manufacturing-centric, commodity-oriented consumer electronics products company to the world's leading premium-branded, market-leading, innovation-oriented company. From 1999 to 2004, Samsung went from a very low ranked brand position typical for most Asian manufacturers to one of the leading global brand companies. In 2002 he was selected one of Time magazine's Global Influentials. His successes have been documented in numerous periodicals ranging from The Wall Street Journal, Financial Times, to Harvard Business School case.
Prior to Samsung, Eric had a long track record of successes in computer software engineering, marketing, and general management positions ranging from GM of Workgroup Products at Lotus Development Corp., CTO at Dun and Bradstreet, CEO of Pilot Software, an enterprise analytic software startup company, to venture capitalist for Spencer Trask.
Eric holds a master's in business administration from Harvard Business School, a master's of systems engineering from the University of California at Los Angeles, and a bachelor of science in physics from Harvey Mudd College.
Maria M. Klawe, Claremont, CA
HMC President
Ann E. McDermott '81, New York
Columbia University
Ann McDermott is the Esther Breslow Professor of Biological Chemistry at Columbia University, where she recently served as Associate Vice President for Academic Advising and Science Initiatives in the Arts and Sciences and currently serves as rising chair of the Educational Policy and Planning Committee of the Arts and Sciences. She has a B. Sc. in Chemistry from Harvey Mudd College, where she carried out research in physical organic chemistry with Philip Myhre, and a Ph. D. in Chemistry from U. C. Berkeley, where she worked with Kenneth Sauer and Melvin Klein, carrying out spectroscopic studies of the photosynthetic reaction centers of green plants.
She carried out postgraduate work at MIT with Dr. Robert Griffin, studying Nuclear Magnetic Resonance, and at the Tropical Medicine Institute of the ULB in Brussels, Belgium, studying African Sleeping Sickness. Her research at Columbia University concerns understanding the remarkable ability of naturally occurring proteins to catalyze chemical reactions. She studies the structure and inherent flexibility of these proteins, using magnetic resonance methods, and implications for drug discovery and biologically-based solar energy conversion.
On the basis of this research, she is the recipient of the Pure Award in Chemistry (1996) and the Eastern Analytic Symposium Award for Achievement in Magnetic Resonance (2005), and she is an elected member of both the American Academy of Arts and Sciences, and the National Academy of Sciences. Her research group has been supported by the National Institutes of Health, the National Science Foundation, the Department of Energy, the Sloan Research Foundation and the Cottrell Research Foundation. Her former students and postdoctoral coworkers are on the faculty of University of Illinois, University of Delaware, Texas A&M University, Tel Aviv University, Georgetown University, George Washington University, and others. She is the author or coauthor of over 100 peer-reviewed publications. At Columbia University, she teaches in both the graduate biophysics and the undergraduate chemistry programs.
Jonathan Mersel '75, Los Angeles
Retired Engineer
For over three decades, Jonathan Mersel has been an engineer at Northrop Grumman Corporation and has been the program manager and principal investigator on many classified programs. While Northrop Grumman is one of the world's leading defense and technology companies, providing products and solutions in aerospace, electronics, information systems, shipbuilding and technical services to government and commercial customers worldwide, Mr. Mersel has continually worked in the field of Radar Cross Section Reduction, or in the vernacular, Stealth. Mr. Mersel earned his B.S. in Physics from Harvey Mudd College in 1975. He then obtained his Masters in Physics from the University of California—Los Angeles.
Mr. Mersel has served on the Harvey Mudd College Alumni Association Board of Governors since the 1980s, serving in many capacities including Treasurer, Secretary, Fundd Chair, Vice President, and President. He has also served as a liaison on four Mathematics and Engineering Clinic Projects for Northrop Grumman in the 1980s.
He and his wife Marion live in Los Angeles.
Barbara A. Patocka P00, Fairfax, VA
Retired Financial Executive, ExxonMobil Corporation
Barbara Patocka is a retired financial executive with broad experience in mergers and acquisitions, project financing, corporate finance, financial analysis and strategic planning. Barbara began her career as a financial journalist at Institutional Investor, winning a 1973 University of Missouri award for her article on the underfunding of public pension funds. She then moved to Mobil Corporation where she spent 20 years in positions of increasing responsibility, culminating in the role of in-house investment banker for the merger of Mobil and Exxon. After 5 years at ExxonMobil, Barbara retired to pursue her other major interest and earned an MA in Sacred Scripture in 2008.
Today Barbara does pro bono work for a number of church-related organizations, including the Order of Malta, Holy Trinity Church, and the Maryland Province of the Society of Jesus. She has served on the boards of the College of Mount Saint Vincent, St. Anselm's Abbey School, and the Georgetown Center for Liturgy. She has been a member of the Harvey Mudd board since 1997.
Barbara and her husband Everett Mattlin live in the Washington, DC area. Their son, Jeff Mattlin, graduated from Harvey Mudd (with distinction) in 2000 with an HMC major in engineering and a Pomona major in theater. Barbara earned her BA at the College of Mount Saint Vincent, did graduate work in finance at NYU, and received her MA from the Washington Theological Union.
Anna Patterson, Saratoga, CA
Vice President of Engineering, Artificial Intelligence, Google
Anna Patterson is currently Vice President of Engineering, Artificial Intelligence for Google. Previously, she was responsible for Search and Recommendations for Android and Books in Google Play. She is the co-founder of a start-up Cuil and wrote Recall.archive.org, a history-based search engine out of the Internet Archive. Previously at Google, she was the architect of one of the world's largest search serving systems and also led efforts in Web Search, Ads and Shopping.
Patterson received her B.S. in Computer Science from Washington University and her Ph.D. from the University of Illinois at Urbana-Champaign. She also held a position as a Research Scientist at Stanford University in Artificial Intelligence.
Gregory P. Rae '00, New York
Leader, Martian Entertainment
Gregory Rae '00 is a Tony Award winning producer based in New York.  His theatrical credits include "Kinky Boots," "Clybourne Park" (2012 Tony Award), "Bare" (off-Broadway), and "The Normal Heart" (2011 Tony Award).  He is an executive producer of the films "The Goldfish," "Clutter," "The Muslims Are Coming," and "Family Remains," and co-executive producer of "The Green."  He became a partner in Martian Entertainment LLC, a theatrical general management and production company, in 2013.  His upcoming projects include "Allegiance."
Gregory graduated from Harvey Mudd College in 2000 with a degree in Mathematics and Computer Science.  He worked at Google as a software engineer in charge of log analysis until 2006.  After leaving Google, he got involved in politics as one of the national leaders of Living Liberally and has advised several campaigns for marriage equality around the country.  In 2008, he was the technical lead for the No on Proposition 8 campaign in California, and in 2010 he served as treasurer of Fight Back New York, a political action committee that successfully targeted three state senators who had voted against marriage equality.  Gregory serves on the board of trustees of Harvey Mudd College and The Tank, a Manhattan-based, non-profit arts organization, is a member of the National Leadership Council and of Lambda Legal, and is an associate member of The Broadway League.
Deborah Rieman, Woodside, CA
Private Investor, Woodside
Dr. Deborah Rieman has served for over 30 years in the computer software, networking, and communications industries in the capacities of technologist, marketing executive, chief executive and corporate director.
Rieman currently manages a private investment fund and serves on the boards of directors of Corning, Inc., Keynote Systems, LogLogic, Inc. and SmartPak, Inc. In the past, she has served on several other boards in the technology industry.
In December 1999, Rieman retired as president and chief executive officer of Check Point Software Technologies Incorporated, which she joined in 1995 and took public in 1996. Check Point Software is the worldwide leader in firewalls and Virtual Private Network solutions for securing the Internet. During her five years at Check Point, she brought the market capitalization of the company from $12 million to over $10 billion.
Before joining Check Point, Rieman was vice president of marketing of Adobe Systems Incorporated. Rieman joined Adobe in 1992 from Sun Microsystems, where she was president and chief executive officer of its subsidiary, Sitka Corporation. She has also held management positions at Xerox Corporation and MITRE Corporation. Rieman began her career as assistant professor of mathematics at the University of California, Santa Cruz.
Rieman was named one of Time magazine's "50 Cyber-Elite," Working Woman magazine's "Top Ten Women in Technology" and one of the "Top 25 Women on the Web" by SF WoW. She has been a frequent industry spokesperson and has been featured on the cover of many publications, including Fortune, Time Digital, Communications Week, Corporate Board Member and others.
Rieman received a Ph.D. in mathematics from Columbia University in 1978 and a B.A. from Sarah Lawrence College in 1973. She lives in Woodside, Calif. with her husband. They have three children.
Jeffrey Rosenbluth, New York
Private Investor
Jeffrey Rosenbluth is a private investor and former head of Fixed Income Arbitrage at Salomon Brothers Inc. Dr. Rosenbluth is also co-founder of Applause Code, LLC, an independent iOS application development company. He works part time as the Chief Technology Officer of Elm Partners Management LLC. He serves on the Board of Advisors for Chalkstream Capital Group, a private investment fund. Dr. Rosenbluth is a founding board member and a member of the executive committee of Math for America, a foundation that seeks to improve mathematics education in the United States. He is an overseer of the School of Engineering and Applied Science at the University of Pennsylvania. Dr. Rosenbluth serves as Chairman of the NYU/Courant Advisory Council and as Chairman of the Advisory Board of Courant's Program in Financial Mathematics. He holds Ph.D. and MS degrees in mathematics from New York University, an MBA from the University of Chicago, and a BSE in computer science from the University of Pennsylvania.
Kevin Schofield P13 P13, Bellevue, WA
General Manager, Microsoft Corporation
Kevin Schofield is General Manager for Strategy and Communications at Microsoft Research. His organization drives consensus on technical strategy and priorities for Microsoft's research efforts. He is also responsible for developing Microsoft Research's relationships with academia, customers, press, analysts, and Microsoft's own product groups. Mr. Schofield joined Microsoft in 1988, and has worked in Microsoft Research since 1997. Over the course of his tenure at Microsoft, he worked in both development and program management for a number of Microsoft product efforts, including networking, operating systems, MSN, and multimedia authoring tools. He is a Magna cum Laude graduate of Dartmouth College with a Bachelor's degree in Computer Science.
Mr. Schofield has been deeply involved with the Human-Computer Interaction (HCI) research field for a number of years. He previously served as Chair of ACM's Special Interest Group on Computer-Human Interaction (SIGCHI) and co-chair of the "CHI 96″ Conference on Human Factors in Computing Systems. He serves on the advisory board of the Computer Science Teachers Association (CSTA), and the Leadership Council of the Princeton University School of Engineering and Applied Science. He is the co-author of three issued patents and several pending ones.
Mr. Schofield resides in Bellevue, Washington. His twin daughters are both proud members of the Harvey Mudd class of '13.
Cherif Sedky P14, New York
Private Real Estate Investor
Cherif Sedky P14 is a private real estate investor who divides his time between New York, N.Y. and Birmingham, Mich.
Cherif graduated from Stanford University with a B.A. in Economics in 1966 and went on to get a J.D. from Georgetown University in 1969, where he served as an editor of the Georgetown Law Journal. From 1969 to 1992 Cherif was an associate and (since 1974) partner in the global law firm now known as K&L Gates and its predecessor law firms. During his tenure at K&L Gates, Cherif was engaged in litigation and general corporate work. In 1992 he resigned his partnership at the law firm to become a principal in Greystone Capital Alliance, LLC, a real estate advisory firm.
From 1994 until 2006 Cherif served as senior advisor and chief legal officer for Al-Murjan Private Office in Jeddah, Saudi Arabia, which served as the holding company for the non-banking activities of one of Saudi Arabia's leading merchant and banking families. These activities included a worldwide real estate portfolio; operating companies engaged in manufacturing, retail trade, insurance, transportation, energy, and communications; and a passive investment portfolio covering a broad range of activities. During his tenure at Al-Murjan, Cherif served on the boards of a large number of "investee" enterprises, including an oil company operating in Colombia, a chemical company operating in Egypt and Pakistan, a trans-shipment container terminal operating in Yemen, a publicly-held Indian paper company, a Lebanese bank, and an Irish investment fund.
Cherif resigned from Al-Murjan in 2006 so that his school-aged children could complete their education in the United States. He is the proud father of four, including a daughter who is a rising senior at Harvey Mudd College.
Christopher D. Seib '00, Newport Beach, CA
Owner, Instamed Communications
Chris Seib is the co-founder and Chief Technology Officer at InstaMed, the leading healthcare payments network (www.instamed.com). Before founding InstaMed, Chris was an executive in Accenture's Health and Life Sciences practice.
Chris focused on architecting and delivering portal and connectivity solutions to clients such as UnitedHealth Group, WellPoint Health Networks and many regional health plans. Chris has managed large teams of people in multi-project initiatives such as eCommerce development, software application development and operations.
Additionally, Chris has been involved in strategic development efforts regarding government health initiatives, consumer directed health plans and direct connectivity between providers and payers.
Chris has certifications and expertise in Programming, Architecture, Microsoft Technologies, Database Technologies, Networks, Network Architecture, Security and Project Management. Chris graduated with distinction from Harvey Mudd College with a BS in Engineering. Chris was also a member of the Tau Beta Pi Engineering Honor Society, captain of varsity water polo and an All-American. Chris is an avid fan of water sports including boating and surfing.
R. Michael Shanahan, Los Angeles
Chairman Emeritus and Director, Capital Research & Management Co.
Mike Shanahan is chairman emeritus of Capital Research and Management Company that serves as the advisor to The American Funds. He is also chairman of the executive committee of The Capital Group Companies, Inc. Additionally, Mike is president and a director of Capital Management Services, Inc.
He received a B.A. from Stanford University in 1960 and subsequently spent three years in the U.S. Navy as a junior officer. He joined Capital in 1965 as a financial analyst after receiving an M.B.A. from the Stanford Business School.
Mike served as a trustee of Harvey Mudd College from 1992 and was chairman of the board of trustees from 1998 through 2006. He remains a trustee and currently serves as chairman of the executive committee. He is also a member of the Stanford Graduate School of Business Advisory Council.
Mike is a member of the Los Angeles Society of Financial Analysts.
Scott Smallwood P17, Arlington, VA
Scott Smallwood retired in 2013 and before that spent 25 years working in the airline, consulting, and finance industry. He started at American Airlines in the Operations Research group (now Sabre Decision Technologies) building mathematical models to help solve the complex problems involved in running an airline. Smallwood then moved to California and worked for Applied Decision Analysis, a quantitative consulting firm. Seven years later it was back to the east coast for two years in the fraud department at Capital One and then 13 years at PDT Partners (originally a proprietary trading group at Morgan Stanley that spun out to become a quantitative hedge fund).
Smallwood graduated from Williams College with a B.A. in Mathematics and Economics and from Stanford with a Ph.D. in Operations Research.
Smallwood and his wife live in the Washington, D.C. area. They have three kids, and their oldest just started at Harvey Mudd ('17).
Smallwood loves being outdoors in almost any activity. He is an avid runner and biker and loves snowboarding and kiteboarding with his children. A sports enthusiast, he has recently been using statistics to predict sporting events
Erin Smith, Ketchum, ID
Retired Banker and Entrepreneur
Erin Smith is a retired banker and entrepreneur. In her early career, she focused on commercial and private banking, working at Chase Manhattan and Citibank in New York and London. She went on to play instrumental roles in launching multiple internet start-ups with her husband, Leonard Barshack, including Bigfoot International and Tribeca Tables Software Development.
Erin holds a magna cum laude JD from the New York Law School and is admitted to both the New York and Idaho bars. She holds undergraduate degrees in Finance and Economics from the University of Delaware. Erin has a longstanding interest in the cause of higher education, particularly the fields in which Harvey Mudd excels: science, technology, engineering and mathematics.
Erin and her husband divide their time between Ketchum, Idaho and New York City. She has been involved with various philanthropic groups over the past 12 years.
Tayloe Stansbury P16, Saratoga, CA
Senior Vice President CTO, Intuit, Incorporated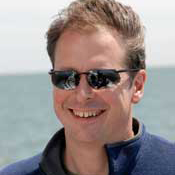 H. Tayloe Stansbury is senior vice president and chief technology officer of Intuit, with responsibility for all product development. He has more than 27 years of experience in the software industry, most recently as chief information officer of VMware, with responsibility for IT and R&D shared services. Previously, Tayloe was executive vice president of Ariba, where he led engineering, product management, hosting, IT and customer support. Before that, Tayloe held executive engineering and general management roles at Calico Commerce and Xerox. Earlier, he worked on developer tools at Borland International and Sun MIcrosystems, and did research in computational linguistics at Xerox PARC. Tayloe was valedictorian of St Albans School in Washington, DC, and graduated with honors in math and computer science from Harvard University.
Michael G. Wilson '63, London, UK
Executive Producer, Danjaq LLC
Michael G. Wilson began his producing career in 1976, working with Albert "Cubby" Broccoli on The Spy Who Loved Me. Together, they co-produced the next six James Bond films, five of which Wilson also co-wrote. He then went on to produce the hugely successful GoldenEye with his half-sister, Barbara Broccoli, as well as the next six Bond franchise releases. Most recently, he co-produced the box office hit Skyfall, directed by Sam Mendes and starring Daniel Craig.
Wilson graduated from Harvey Mudd College in 1963 with a bachelor of science degree in engineering. He was then awarded a juris doctor from Stanford Law School and worked for the Department of Transportation in Washington D.C. before joining the law firm Surrey & Morse. There, he became a partner specializing in international tax and business transactions before transferring to EON Productions.
Interested in all aspects of still photography, Wilson is recognized as a leading expert on 19th-century photography. In 1998, he opened the Wilson Centre for Photography, one of the largest private collections of photography today, spanning works from some of the earliest extant photographs to the most current contemporary productions. The Centre hosts seminars and study sessions, runs an annual bursary project with the National Media Museum and loans to international museums and galleries.
Chairman of the Science Museum Foundation, Wilson is also a trustee of Harvey Mudd College, a trustee of the Carnegie Institution for Science, a trustee of the Art Fund, chair of the Kraszna Krausz Foundation and a trustee of Cape Farewell. In 2013, he received an honorary doctorate of letters from London South Bank University.
Wilson was awarded the OBE (Order of the British Empire) in Her Majesty the Queen's New Year Honours List 2008 for services to the film industry. In 2014, the Producers' Guild of America honored Wilson with the David O. Selznick Achievement Award in Theatrical Motion Pictures.
Michael G. Wilson is married to Jane Wilson, a Scripps College graduate. They have two children.
Bruce W. Worster '64, Los Altos Hills, CA
Digger Pine Enterprises
Bruce retired in 2001 as vice president from JDS-Uniphase Corporation in San Jose, a leading supplier for the telecommunications industry. Before JDS-Uniphase, Bruce was a physicist at Hewlett-Packard, after which he moved to leadership roles at Measurex, Surface Science Instruments, Tencor Instruments, and Ultrapointe Corporation, where he was founder, CTO and President. After retirement he served as a director of Zygo Corporation from 2002 to 2010, and as Chairman 2009-2010. Bruce is also a member of the American Physical Society.
He is named on ten patents for an integrated confocal laser imaging system and related technologies used to analyze defects on silicon wafers during the semiconductor manufacturing process.
Bruce graduated from Harvey Mudd College in 1964 with a bachelor of science degree in physics. He then obtained a master of arts and doctorate of philosophy in 1971 in physics from the University of California, Santa Barbara, and a master of business administration from Santa Clara University in 1977.
Bruce resides in Los Altos Hills, California with his wife, Susan.