2020–2021 Members of the Board
R. Miller Adams, Seattle, WA
Managing Director
Miller is a founder of Pier 70 Ventures bringing 25+ years of experience in the technology sector. He served as VP Global R&D Strategy and Internal Technology Planning a The Boeing Company and president of Boeing Phantom Works Investments, Inc. His responsibilities at Boeing included a broad set of corporate technology venture initiatives. He is a lawyer by training and was a general counsel, secretary, and EVP of a public company in the defense intelligence sector.
Tony Alvarez, San Jose, CA
President and CEO, Solaria
Tony Alvarez is president and CEO of Solaria, a global provider of premium solar energy products, based in Fremont, California. Previously the president and CEO of Altierre Corporation, Alvarez has more than 30 years of management and leadership expertise with numerous innovative companies, most notably in the semiconductor industry. He served as chairman at Sun Edison Semiconductor; board member at SunEdison and ChipMOS Technologies; COO at Aptina and Advanced Analogic Technology, as well as president and CEO at Leadis Technology. He served as EVP and SVP of Memory Products Division and SVP of R&D at Cypress Semiconductor Corp.; venture partner at Acero Capital; and chairman of Senaya Inc.
As a member of the Institute of Electrical and Electronics Engineers, Alvarez was chairman of the 2000 Symposium on VLSI Technology and director of validity sensors. He has published over 25 papers in the integrated circuit process and technology sector, has three issued patents and edited the book BiCMOS Technology & Applications. He earned his B.S. and M.S. degrees in electrical engineering from the Georgia Institute of Technology.
James C. Bean '77, Portland, OR
Sr Advisor to the President, Northeastern University
James C. Bean was provost of Northeastern University in Boston from 2015–2020. Before this, he was senior vice president and provost at the University of Oregon from 2008–2013 and dean of the Lundquist College of Business from 2004–2008. Bean spent 24 years at the University of Michigan, including appointments as the Ford Motor Company co-director of the Tauber Manufacturing Institute, associate dean for graduate education and international programs in the College of Engineering and associate dean for academic affairs. He earned master's and doctorate degrees in operations research from Stanford University and a bachelor of science degree in mathematics (honors and distinction) from Harvey Mudd College.
Bean is past president of the Institute for Operations Research and the Management Sciences (INFORMS), a charter Fellow of the Institute and 2010 winner of the George E. Kimball Medal. He served on the regional board for U.S. Bank and was chair of the Arts and Business Alliance of Eugene. He has previously served as a member of the Corporation Visiting Committee for Engineering Systems at MIT and the Oregon Innovation Council.
Bean and his wife, Margaret (Scripps '78), live in Portland, Oregon.
Rachel Donahue Beda '97, Seattle, WA
Physician and Co-owner, Wise Patient Internal Medicine, PLLC
Dr. Rachel Donahue Beda is a practicing adult primary care physician in Seattle where she co-owns Wise Patient Internal Medicine. In addition to general primary care, Dr. Beda's particular interests include providing gender-affirming care for transgender and non-binary folks, mental health, and medical weight loss. After a degree in biology from Harvey Mudd in 1997, she received her M.D. and completed her residency at the University of Washington. She is double board-certified in internal medicine and obesity medicine. Her past experience includes 7 years as a supervising physician in the emergency department of Seattle's level 1 trauma center, followed by 5 years providing primary care to Seattle's underserved and unhoused at Pike Market Medical Clinic.
Dr. Beda is married to another Mudd alum, Joe Beda '97 (they got together during freshman orientation and it stuck), and they have two kids. She is working to decrease the hunger rate in Washington through her work on the board of Northwest Harvest, Washington's largest hunger-relief agency. For fun, she spends as much time as karma allows trail running with her dog in the Cascade mountains.
John Benediktsson '01, Incline Village, NV
Founder, Silfur Capital LLC
John Benediktsson is an engineer, entrepreneur, trader, technologist and angel investor. He is passionate about the impact of technology on financial markets and believes that the well-regulated use of new technologies can benefit market participants.
Most recently, Benediktsson was the CEO and co-founder of a high-frequency trading firm headquartered in Beverly Hills, California. Prior to starting his own firm, he was the CTO of an international proprietary trading firm, where he managed the technical growth from a small startup to a mature successful market-maker. His roles involved directing the development of real-time financial software, connectivity to global financial exchanges and developing proprietary trading algorithms. As part of his leadership of these firms, he held the FINRA Series 7, 55, 63 and 24 licenses.
Prior to working in finance, Benediktsson worked as a senior engineer for a media technology firm in Santa Monica, California, focused on digital asset management, digital media search, digital rights management and content application integration software.
Benediktsson actively supports a number of organizations, including the Autoimmunity Research Foundation and Math for America.
Benediktsson graduated from Harvey Mudd College in Claremont, California, with a degree in engineering.
Michael Blasgen '63, San Diego, CA
Retired, IBM
Dr. Michael W. Blasgen is a retired technical executive, a Fellow of the Association for Computing Machinery (ACM) and a Fellow of the Institute of Electrical and Electronics Engineers (IEEE). His papers have led to several awards.
Blasgen received a B.S. in engineering from Harvey Mudd College. He then obtained an MSEE from CalTech and a PhD in electrical engineering and computer science from UC Berkeley. He was an assistant professor at Berkeley for a time and then joined the IBM Thomas J. Watson Research Lab in New York. He worked in positions of increased responsibility at IBM, culminating in a job as director and head of the Austin Research Laboratory. Upon retiring from IBM, Blasgen became the vice president for research at Sony's U.S. Research Lab. After leaving Sony, he consulted on issues in transaction processing and database management. He is now mostly retired and serves on two nonprofit boards. He and his late wife, Sharon, collected art and have used their collection to give away approximately 500 works of art to the Getty Museum, Scripps College and the San Francisco Museum of Modern Art. He is a member of the Getty's Photographs Council.
Joe Connolly, Pacific Palisades, CA
Retired Attorney
Joe Connolly recently retired from his law practice after more than 35 years in business litigation. Before entering private practice, he was a deputy district attorney for Los Angeles County and a federal prosecutor in Washington, D.C., where he was a trial attorney in the U.S. Justice Department's Civil Rights Division. Connolly's areas of legal expertise include investment fraud, commercial real estate, legal and accounting malpractice, and insurance. Throughout his career he also served as a mediator, arbitrator and hearing examiner for organizations including the National Association of Securities Dealers (NASD) and the Los Angeles Police Commission. He holds degrees from Stanford and the University of Southern California Law School.
Connolly presently serves on the boards of The Jean Perkins Foundation and Harvey Mudd College. His prior board service includes the Los Angeles Police Memorial Foundation and St. Matthew's School.
Connolly and his wife, Cindy, live in Pacific Palisades and have five children and seven grandchildren.
Michael Curtis, Palo Alto, CA
VP of Engineering
Mike is formerly the VP of engineering at Airbnb, he was responsible for delivering simple, elegant ways to match people with the most interesting places in the world. Mike built a team of engineers and data scientists that have a big impact as Airbnb continues to build the bridge between the online and offline worlds. In addition to engineering, Mike led cross-functional teams dedicated to bolstering Airbnb's growth while building trust between millions of hosts and guests around the globe. Prior to joining Airbnb, Mike served as a director of engineering at Facebook focused on user growth and engagement. Previously he was at Yahoo where he led the engineering team for Yahoo Mail.
Bruce L. DePriester '74, Bozeman, MT
Retired, American Funds Group
Howard Deshong III '89 P22
Managing Partner, Galileo Partners, Los Angeles, CA
Awaiting bio.
Jason Fennell '08, San Francisco, CA
SVP of Engineering, Yelp
Joining Yelp in 2008, he became an engineering leader and assumed responsibility for search in 2010. After focusing on the growth of the search team for several years, he took over responsibility for advertising, data infrastructure, and partnerships as well as other algorithmically focused teams. Since Fennell joined, Yelp has grown from 6M to over 100M reviews and scaled its daily traffic volume and revenue similarly.
In addition to his technical oversight, he has also been a strategic driver for engineering recruiting and international office expansion.
Fennell earned a BS in computer science and math from Harvey Mudd College. He and his wife Lilly currently live in San Francisco.
Matthew Ferri, New York, NY
Partner, PDT Partners
Matthew Ferri is a founding partner at PDT Partners, a quantitative investment firm based in New York. Ferri joined PDT in 1997 when it was a proprietary trading group within Morgan Stanley. PDT Partners became an independent investment manager in 2013.
Ferri completed his undergraduate studies at Rice University and his graduate studies at MIT. He has degrees in mechanical engineering (B.S.), electrical engineering and computer science (M.S.), and nuclear engineering (M.S. and PhD). His doctoral thesis research at MIT's Plasma Science and Fusion Center focused on superconducting magnet designs for advanced tokomak experiments.
Among other interests, Ferri supports the Undergraduate Research Opportunity Program (UROP) at MIT, serves on the advisory board for the Songs of Love Foundation and is a member of the steering committee for the PDT / Bronx Center for Science and Mathematics partnership.
Originally from Colorado, Ferri lives in Manhattan with his wife and two children. He often spends weekends in the Upper Hudson Valley, where he enjoys cycling, skiing, hiking and relaxing by the pond.
Kathleen Fisher, Cambridge, MA
Professor of Computer Science
Scott E. Fraser '76, Los Angeles, CA
Provost Professor of Biology and Bioengineering, Elizabeth Garrett Professor of Convergent Biosciences, Director of Science Initiatives, University of Southern California, Translational Imaging Center
Professor Scott E. Fraser has a long-standing commitment to quantitative biology, applying the tools of chemistry, engineering, and physics to problems in biology and medicine. His personal research centers on imaging and molecular analyses of intact biological systems, with an emphasis on early development, organogenesis, and medical diagnostics.
After training in physics (B.S., Harvey Mudd College, 1976) and biophysics (PhD, Johns Hopkins University, 1979), he joined the faculty at UC Irvine, and rose through the ranks to become chair of the Department of Physiology and Biophysics. In 1990 he moved to Caltech to serve as the Anna L. Rosen Professor of Biology, and the director of the Biological Imaging Center. He is deeply committed to interdisciplinary training and translational research, having helped found the Caltech Brain Imaging Center and the Kavli Institute of Nanoscience, as well as serving as the director of the Rosen Center for Biological Engineering.
In fall 2012, he moved to USC to take a provost professorship in the Dornsife College of Letters Arts and Sciences, the Children's Hospital Los Angeles, Keck School of Medicine and the Viterbi School of Engineering. He remains active in interdisciplinary research and serves as the director of science initiatives for the USC campuses.
Laurie Girand, San Juan Capistrano, CA
Consumer/Social Justice Advocate
Laurie Girand began her career as a graphics OS programmer. She moved on to evangelism, product management and product marketing at Apple Computer before serving as director of product marketing for a graphics hardware peripheral manufacturer. For 10 years, she headed a strategic planning and recruiting company, providing consultants and advice to companies including Adobe, Digital Equipment Corp, Netscape, Novell and Sun. During this time, Girand also held successive roles of advisory board member, board member and co-president of STOP Foodborne Illness, a national nonprofit of consumer advocates of food safety, where she played a key role in tightening FDA regulation of unpasteurized juice.
In 2001, Girand and her family moved to the Netherlands, where Girand was a member of the Board of the Regional International School of Eindhoven. From 2010 to 2012, she served on the STEM Committee–comprised of faculty, staff and parents–of St. Margaret's Episcopal School in San Juan Capistrano. She is presently a member of the Parents' Advisory Board of Stanford University and the Board of Regents for the Boys & Girls Club of Capistrano Valley.
Girand holds a BSE in electrical engineering and computer science from Princeton University and an MBA from Stanford. She resides in San Juan Capistrano with her husband, Scott A. McGregor, former CEO of Broadcom Corp. and her 13 year old daughter.
Murray Goldberg, Vancouver, BC Canada
Founder and CEO, Marine Learning Systems
Murray Goldberg was a tenured faculty member in the Department of Computer Science at the University of British Columbia, researching the effects of technology in learning. In 1995, he went on to develop WebCT, the world's first commercially successful Learning Management System for higher education. He left the university to launch and lead the company, which grew to 350 employees serving 14 million learners at 4,000 organizations in 80 countries. Goldberg is widely acknowledged as one of a small number of key pioneers in the field of Learning Management Systems and has given over 250 invited presentations and keynote addresses on the subject of Learning Management Systems around the world.
Among other awards and distinctions, Goldberg was awarded the prestigious Killam teaching prize during his first year as a faculty member at UBC; the Manning Award for Innovation; the Canarie IWay Award for his contributions to information technology; the New Media Hyperion Award for his contributions to learning technologies; and an honorary doctorate from the Southern Cross University for his pioneering work in shaping educational technologies. Most recently, Backbone Magazine named him as one of the top 15 Canadians in digital media.
Jocelyn Goldfein, San Francisco, CA
Managing Director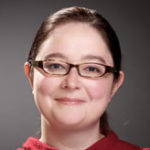 Jocelyn Goldfein is a managing director at Zetta Venture Partners in San Francisco. She focuses on consumer, enterprise and ed-tech software. Goldfein has held engineering leadership roles in high-growth companies, such as VMware and Facebook, as well as small startups. Her teams have built systems including enterprise middleware, operating systems, consumer web and mobile apps, shrink-wrapped desktop software, developer tools and big data analytics engines. Goldfein is a widely recognized industry spokesperson on scalable engineering operations, software release process and diversity in tech. She has served on the Harvey Mudd College Board of Trustees since 2013 and holds a bachelor of science in computer science from Stanford University.
Robert L. Gould '87, Los Angeles, CA
Faculty, UCLA
Rob is on the teaching faculty in the UCLA Department of Statistics, where he serves as vice-chair of the undergraduate statistics program.   Driven by a belief that you can see lots of things by looking, he has co-authored an introductory statistics textbook designed for community college students and  founded the American Statistical Association DataFest competition, a national data analysis competition and celebration of all things data. He earned a PhD in mathematics from UC San Diego in 1994 and has been on the faculty at UCLA ever since.  As lead investigator of the Mobilize project, he is the co-author of what is believed to be  the first data science curriculum for high school students and which is currently taught in the Los Angeles Unified School District as well as several other districts in California.  He is a proud of alumni of the dorm-formally-known-as-"New", West Dorm, and South Dorm.
Shamit Grover '05, Irvington, NY
Co-Managing Partner, Vesper Company
Shamit Grover joined MSD Capital in 2009. He currently serves on the Board of Directors of Waypoint Leasing Holdings. Grover is also involved in MSD Capital's investments in Kobalt Music Group, The Brickman Group and Transaction Network Services, and was previously involved in MSD Capital's investment in OneWest Bank. Prior to joining MSD Capital, Grover was at Merrill Lynch where he worked in the Global Private Equity and Mergers & Acquisitions groups. He graduated from Harvey Mudd College with a Bachelor of Science degree in Engineering and double majored in Economics at Claremont McKenna College.
Mar Hershenson P24, Palo Alto, CA
Pear Ventures
Mar Hershenson is a co-founder and Managing Partner at Pear VC, a seed-stage investment firm in Palo Alto backing companies like Guardant Health(NASDAQ: GH), Doordash, Gusto, and Branch. At Pear, Mar works closely with founders to take companies from an idea to defining business. Mar has been recognized in the Midas Brink List of Top Tech Investors in 2015. Mar received her PhD in electrical engineering from Stanford University in 2000 for her breakthrough work in circuit design automation, and taught the Analog Circuit Design course at Stanford for over a decade. Mar made her mark as an entrepreneur by co-founding three companies: Barcelona Design, Sabio Labs, and Revel Touch. She ran each company from day one, being deeply involved in all aspects of the business, including product definition and development, business strategy, sales, recruiting, and financing. After the acquisition of Sabio labs, Mar served as VP of product development for Magma Design Automation's Mixed Signal division. Mar has received many awards throughout her career. Among them, the renowned T35 Young Innovator Award by MIT (for her technical work), and the prestigious Marie R. Pistilli Women in EDA Achievement Award in 2010 (for her work in entrepreneurship). Mar currently serves on the Advisory Council of the Electrical and Computer Engineering Department at Carnegie Mellon University. Mar previously served on the board of Palo Alto Child Care Centers. Mar is a founding member of All Raise and the Equity Summit.
Mar lives in Los Altos, CA with her husband and three children. She enjoys hiking and watching soccer.
Robert A. Hulse '96/'97, Los Altos, CA
Partner, Fenwick & West, LLP
Bob Hulse is a partner in the Intellectual Property Group at Fenwick & West. Bob focuses his practice on building strategic patent portfolios in a wide range of technical fields, including computer software and electronics, electromechanical and medical devices, digital healthcare, and electronic media. His practice also involves intellectual property counseling, evaluating risks from third-party patents, and assisting in efforts to design around those patents, and Bob has experience in intellectual property diligence matters on both sides of M&A and financing transactions. In addition to providing legal services, Bob has served as an Adjunct Professor at the University of California, Hastings College of the Law, teaching patent drafting and prosecution. He is also a member of the faculty at the Practicing Law Institute and has lectured on topics related to patent law at the University of Washington School of Law, Dalhousie University, and the National University of Singapore.
Josh Jones '98, Santa Monica, CA
Awaiting bio.
Maria M. Klawe, Claremont, CA
Harvey Mudd College President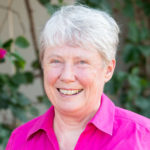 Visit president's biography.
Oliver Kwan, Shanghai, New York City and Singapore
Founding Partner, New Wheel Capital
Oliver Kwan is the founding partner of New Wheel Capital focusing on investing in early stage ventures and funding the fundamental researches. Oliver is the serial TMT (Tech, Media and Telecom) and FinTech entrepreneur in China with over 20 years experience of managing growth.
Oliver was the founder and EVP of WanDa Internet Technology Group, where he formulated the growth strategy and managed the scaling of the user base to 200M within two years. Previously, Oliver was the founder and CEO of 99Bill Corporation, a Fintech company offering wealth management, consumer credit and payment services over mobile platform in China. 99Bill's revenue reached USD600M with 100M user accounts in 2016, and the company was subsequently acquired by DaLian Wanda Group, one of the largest real estate developers in China. Prior to 99Bill, Oliver was the angle investor and SVP of NetEast.com (Nasdaq: NTES).
Oliver also serves on the board of AiJian Special Foundation, which promotes Non-SOE (State Owned Enterprise) ownership and entrepreneurship. Kwan graduated from Shanghai JiaoTong University with a B.S. in naval architecture and ocean engineering, followed by a M.S. in industrial engineering from University of Arizona.
Laura Larson P20, Woodinville, WA
With a history degree from Cornell and a career in finance, Laura Larson has enjoyed working in both quantitative and qualitative realms. In 2003, following many years of volunteer work in a variety of settings, Larson co-founded Zeno, a Seattle-based organization that creates a positive math culture for elementary through Pre-K children, their parents/caregivers and teachers to offer mathematical competency for all. While our society often isolates math and science from general learning, Larson has focused on changing the belief that math is only for some people and —all too tragically—disproportionately NOT for minorities and women. After successfully launching three children into the world – including one Mudder – Larson enthusiastically joined the Harvey Mudd Board to address these and other challenging issues in education. Larson is an omnivorous reader who also enjoys every opportunity to be outside (cycling, swimming, rowing, triathlons).
Albert J. Lee, Washington, D.C.
Founding Principal, Summit Consulting
Dr. Albert J. Lee is the founding principal of Summit Consulting, a Washington D.C.-based consultancy. He has extensive experience managing consulting engagements involving diverse teams of experts and professionals.
Prior Summit, he was a senior consultant at Bates White LLC, where he specialized in economic damages. Albert participated in some of the largest litigated matters handled by Bates White. He was also a manager at KPMG. His clients included many Fortune 500 companies.
At Summit, Albert has led a number of high-profile engagements and served as a testifying expert. Under his leadership, Summit was recognized by Inc. Magazine in 2015 and 2016 as one of the fastest growing firms in the U.S. Summit also earned the 2015 Seal of Distinction Award from WorldatWork Alliance for employee work-life balance.
A frequent lecturer at universities, Albert received his PhD from UCLA, and a B.A. from USC. He served as the UCLA Centennial Campaign chair for the New York region, and is a member of the Board of Visitors of the UCLA Economics Department.
Albert spends the bulk of his free time from work enjoying the company of his family, supporting local charitable organizations. He hails from Hong Kong and visits Asia frequently but spent his formative years in New York City. Southern California is his second home.
Allan Leinwand, San Francisco, CA
SVP Engineering, Slack
Awaiting bio.
Sheldon Logan '06, Santa Cruz, CA
Senior Software Engineer, Google
Sheldon Logan is a senior software engineer at Google LLC working on storage (specifically health, security and performance of spinning media) within their Technical Infrastructure group. Before Google, Logan earned a bachelor of science in general engineering from Harvey Mudd College before completing a PhD in computer engineering at the University of California, Santa Cruz. Logan has several hobbies which he is passionate about, Latin dancing (salsa, merengue, bachata etc.), playing the piano (he plays monthly at Santa Cruz SDA Church), travelling, photography, playing chess and spending time with his wife, Trissia. Logan currently resides with Trissia and their wonderful dog Bailey in Santa Cruz, California which they consider their home away from their real home Jamaica.
Tyler Mingst P22, Los Angeles, CA
Chairman, Intriva Capital
Tyler is co-founder and chairman of Intriva Capital, a European-based private equity investment business. Before founding Intriva, he was a partner with Apollo Management's distressed loan group in London, focused on credit portfolio acquisitions and restructurings, and where he and his family lived for nine years before returning to the U.S. in 2014. Prior to London, Tyler managed due diligence assignments with Ernst & Young's global real estate team while based in Germany, China and Thailand. These immersive international experiences instilled an understanding and deep appreciation of different cultures and methodologies for doing business. Tyler received his BA from The Colorado College and his MBA and Masters of Architecture degrees from UCLA. Tyler and his wife Heather (Scripps '91) have two sons and live in Santa Monica. He enjoys open water swimming and working on car and bicycle projects in his garage.
Sergio Monsalve P25, Palo Alto, CA
Founding Partner, Roble Ventures
Sergio J. Monsalve is a Venture Partner at Norwest Venture Partners in Palo Alto and San Francisco. He is also an Entrepreneur-In-Residence and lecturer at Stanford University's Graduate School of Education. In both roles, he is focused on the "Future of Work" and on developing technology innovations and entrepreneurship in education. He is on the board and an investor of various companies in this area of focus, including Udemy, Adaptive Insights (Sold to Workday), Alma Campus, and Kahoot!
Monsalve has also held various entrepreneurship and leadership roles in high-growth technology companies like eBay, Paypal, Portal Software (IPO during tenure), as well various venture-backed startups he helped get off the ground as a founder or founding executive. He is originally from Mexico, and is an active advocate and spokesperson for the increased participation of the LatinX community in engineering and in the technology industries. Monsalve joined the Harvey Mudd Board of Trustees in 2018. He holds a bachelor of science in industrial engineering from Stanford University, and a masters of business administration from Harvard.
Karen Morrison '08, Sacramento, CA
Assistant Director and Chief Science Adviser, California Department of Pesticide Regulation
Karen Morrison is the assistant director and chief science adviser at the California Department of Pesticide Regulation (DPR). Since joining DPR in 2018, Morrison has worked to advance major human health and environmental policy issues related to pesticide use in California.
Morrison has worked in the intersection of science, policy, and society at the state and local level since 2013. This includes positions with the California Senate Environmental Quality Committee, where she analyzed legislation and organized legislative oversight, and as a science adviser with the California Department of Resources Recycling and Recovery. Morrison also served as a commissioner on the Environment and Utilities Commission with the City of West Sacramento.
Morrison earned a PhD in chemistry from the University of Illinois at Urbana-Champaign and a B.S. in chemistry from Harvey Mudd College. She and her family live in Sacramento.
Shaun M. Pacheco '12, Santa Clara, CA
Camera Systems Engineer
Shaun Pacheco is a camera systems engineer at a very large consumer electronics company in the Bay Area, where he helps develop technologies to enhance camera performance and enable new camera features for their products. In 2016, Shaun completed his PhD in optical sciences from University of Arizona. During his PhD, he worked on developing new optical systems for biomedical imaging and computational imaging, which is the combination of computer science and optics to achieve camera performance that is not possible with just computer science or optics independently. Shaun was a recipient of the President's Scholar Program while attending Harvey Mudd College and earned a B.S. in physics in 2012.
Jessica Parisi, San Francisco, CA
President and CEO of BTS USA.
Throughout her 19-year career at BTS, Jessica has pioneered the application of customized experiences & simulations for leading Fortune 500 clients such as Salesforce.com, VMware, Chevron, Toyota, Bechtel, Fidelity, Uber, Atlassian, New Relic, Microsoft, Twitter and others.
Jessica leads BTS USA with P&L responsibility for offices in Stamford, Philadelphia, New York, Chicago, San Francisco, Los Angeles and Austin.
Jessica has played a key role in developing BTS Strategy Execution Services, including:
End-to-end strategy alignment and the power of creating experiences where leaders at all levels practice the execution and evolution of the business
Strategy prototyping for the C-Suite
Defining great – how codifying high performance by role drives clarity and quickly "moves the mean"
Execution challenges and choices – creating deep practice simulations by role based on the most pivotal and daily moments "on the job" and how the best respond
Autumn Preskill '09, New York, NY
Staff Engineering Manager, Flatiron Health
Autumn Preskill '09 is a staff software engineer and manager at Flatiron Health, where she works on building systems that enable cancer researchers to learn from the experience of every cancer patient. Prior to that, she worked as a software engineer at a freight brokerage startup called Transfix, where she led a team that specialized in building tools that make it easier to book shipments, from modeling and predicting prices to matching shipments with relevant carriers.
In 2015, Preskill received her PhD in energy and resources from UC Berkeley, where she studied the effects of energy storage and renewable energy on the electricity grid. She graduated with her B.S. in engineering from Harvey Mudd College in 2009.
Preskill currently resides in New York City with her husband, Ben ('09). They are expecting their first child in November 2018.
Susan Saideman, Seattle, WA
Accelerating growth by launching positive change has fueled Susan G. Saideman's leadership at global enterprises like Amazon and Mars. Most recently, she led Amazon's European fashion business based in London with 400+ staff in 6 countries where she focused on organizational effectiveness and Europe-specific innovation to enhance customer experience. Saideman was integral to the launch of Prime Wardrobe in the UK, Germany and Japan and improving product pages through machine learning. Prior to Amazon, she led businesses for Mars, Mikasa, Campbell Soup and held positions in Strategy and Finance at Campbell Soup, PepsiCo and Bain & Company. She came back to Seattle in 2019 to pursue her passion for encouraging more girls and underrepresented minorities to pursue technology educations and careers.
Saideman also serves on the board of directors of FIRST Washington. In her service for both FIRST Washington and Harvey Mudd College, she hopes to inspire the next generations to embrace careers in technology and to create a more diverse environment.
She graduated from Dartmouth College with a B.A. in economics and Harvard Business School with an MBA. She lives in Seattle, Washington where she enjoys cooking, entertaining, running, traveling and spending time with family and friends.
Julie St. John, Los Angeles, CA
CIO and President (Retired) Capital Group
Julie St. John is President of Investment Operations and Information Technology Group and is also the Chief Information Officer for The Capital Group Companies. She joined the management team of Capital in 2007.
Prior to her current role at Capital, she was Executive Vice President and Chief Information Officer for Fannie Mae. In this role she was an executive committee member, and responsible for all of the investment operations and core technology for the company. During this period, Fannie Mae grew into a completely web enabled business, with over 2 trillion in assets. Previously, she held senior technology positions at Marriott Corporation, and led the technology group through a period of major acquisitions and integration of technology platforms. She also formerly led the Strategic Technology and Operations Planning practice for the consulting firm Arthur Young & Company,
Julie has held senior operations, consulting and technology positions in financial services for over 20 years. She has broad experience in strategy and planning, transformational program management, strategic sourcing, and all aspects of global technology and operations management. She values the role that agile operations and technology infrastructure can play in enabling the business. She served on the Capital Group Companies Board of Directors for the past six years and recently joined the CRMC Board of Directors Her recent Transformation Program of the Information Technology Group at Capital resulted in over $150 million save to the company that was used to enable new business channels and services.
Julie served on the Board of Directors at 3COM and was involved in their initial joint venture of Huawei Technologies Co. Huawei continues to be one of the leading telecommunications businesses in China. She served on the Executive Board of Directors for the Boys and Girls Clubs of greater Washington, and drove the creation of computer clubhouses for inner city youth to learn web technologies. She received the inaugural Heroines in Technology Award presented by the March of Dimes.
Ms. St. John holds an MBA in Finance from Florida State University and a B.A. in English and Political Science from the University of Michigan. She is a CPA, licensed in Florida, and a member of the American Institute of Certified Public Accountants. Ms. St. John was recognized as one of InfoWorld's Most Influential CTOs and has received the Gartner CIO Choice Award and the Computerworld Premier 100 CIO Award. She was included in the Wall Street Journal & Technology's Gold Book. Julie was recently inducted into the 2020 IDG CIO Hall of Fame.
Kevin Schofield P13 P13, Seattle, WA
Writer
Kevin Schofield is a freelance writer and journalist, and the founder of Seattle City Council Insight, a web site providing independent news and analysis of the Seattle City Council.
After graduating from Dartmouth College in 1988 with a Bachelor of Arts degree in computer science, he worked for Microsoft Corporation for 26 years in a variety of technical and general management positions. That culminated in a term as Chief Operations Officer for Microsoft Research, the division of the company focused on advancing the state of the art in computing. Upon leaving Microsoft in 2014 he decided to embrace his love of writing.
Kevin volunteers at the Woodland Park Zoo in Seattle, where he also serves on the Board of Directors. He is also Vice Chair of the Board of Trustees of Harvey Mudd College in Claremont, California.
Beyond writing, his personal passions are his twin daughters, photography, cooking, and playing the guitar. He lives in Seattle, Washington.
Michael Schubmehl '02, Hinsdale, IL
Quantitative Researcher for Jump Trading
Michael Schubmehl develops quantitative trading strategies for a leading proprietary trading firm in Chicago, Illinois. He's been excited to participate in the rapid evolution of computerized trading over the past decade, incorporating advances in mathematics, data analysis, software, hardware and networking. The interdisciplinary nature of modern trading makes it a natural fit for Harvey Mudd students, and Schubmehl has worked to strengthen Mudd's relationship with the industry by serving as a Clinic liaison, delivering guest lectures and recruiting on campus.
Schubmehl's primary philanthropic activities have focused on Harvey Mudd, with particular emphasis on expanding the student research opportunities that he found so valuable over his four summers there. Schubmehl earned a bachelor of science degree in mathematics from Harvey Mudd in 2002.
He currently lives in Hinsdale, Illinois, with his wife and daughter.
Ramona Sequeira P23, Cambridge, MA
President, US Business Unit and Global Portfolio Commercialization, Takeda Pharmaceutical Company
Ramona Sequeira is president of Takeda's U.S. business unit and leads Takeda's portfolio commercialization globally. She serves as a member of Takeda's global executive team.
Ramona joined Takeda in 2015. Through her work with Takeda and, prior to that, with Eli Lilly, she has more than 25 years of experience in the pharmaceutical industry. Having led businesses in Canada, Europe and the U.S., Ramona has worked across multiple markets, cultures and healthcare systems. She has successfully launched products, transformed businesses, and delivered sustainable and patient centric growth, while driving high employee engagement and organizational alignment.
Since joining Takeda, Ramona has shifted the structure of Takeda's U.S. business and altered the investment mix to enable focus, agility, and sustainable growth. She has aligned her organization around a common vision, values and culture, areas which she believes are fundamental to long-term organizational success. She also leads efforts to effectively commercialize Takeda's exciting pipeline globally across GI, neuroscience and rare disease.
Known for her forward-looking approach, Ramona leads her organization to build trust with stakeholders by partnering to create effective business strategies tailored around the needs of patients. She enjoys participating in leadership forums inside and outside of Takeda to share her views on the role of trust and reputation in long-term company success. A passionate advocate of talent development, diversity and inclusion, she is an active mentor and coach to numerous individuals, internal and external to Takeda. Ramona has a keen interest in authentic leadership and has led numerous executive development programs.
Ramona is a member of the PhRMA Board of Directors and was recently appointed treasurer of the board. Prior to that, she served as chair of PhRMA's State Committee. She is committed to the industry's role in shaping a positive environment that rewards pharmaceutical innovation and ensures patients have access to life changing medicines.
Ramona received a master of business administration degree from McMaster University in Canada and has a bachelor of science degree with honors in molecular genetics and molecular biology from the University of Toronto. She resides in the Boston area.
David A. Sonner '80 P18, Walnut, CA
Retired Attorney
David Sonner is a retired attorney. He graduated from Harvey Mudd College with a BS in math in 1980 and from Claremont Graduate University with an MA in math in 1981. Before ultimately becoming an attorney, he worked at General Dynamics in an engineering group and then at TRW in systems engineering and program management groups.
Following graduation from Southwestern Law School with a JD in 1988, David joined McKenna & Cuneo where he eventually became a partner. While there, he represented large corporations in complex aerospace contract disputes. His clients included Rockwell and Lockheed. His biggest success involved assisting Boeing in recovering $295 million in a contract dispute with the Air Force.
In addition to serving as a member of the Harvey Mudd College Board of Trustees, David serves on the Alumni Association Board of Governors for Harvey Mudd College and is its immediate past president. Following in his footsteps, his two brothers, a nephew and a son have graduated from Harvey Mudd College.
Beyond Harvey Mudd College, David also currently serves on the board of the University Club of Claremont and as president of the Mt. SAC Foundation.
Yvonne Wassenaar, San Francisco, CA
Chief Executive Officer, Puppet
Yvonne Wassenaar is CEO of Puppet, the DevOps platform trusted by enterprises to deliver better software faster across traditional and cloud native environments. Yvonne has 30 years experience globally scaling companies and driving transformation with technology. Prior to Puppet, Yvonne was CEO of Airware, CIO at New Relic and held multiple leadership roles at VMware and Accenture. She currently is a board member of Forrester (FORR) and Harvey Mudd College. With many people concerned with how modern technology will be used, Yvonne is championing its use to drive a safer, more efficient & innovative planet.
Michael G. Wilson '63, London, UK
Executive Producer, Danjaq LLC
Michael G. Wilson began his producing career in 1976, working with Albert "Cubby" Broccoli on The Spy Who Loved Me. Together, they co-produced the next six James Bond films, five of which Wilson also co-wrote. He then went on to produce the hugely successful GoldenEye with his half-sister, Barbara Broccoli, as well as the next six Bond franchise releases. Most recently, he co-produced the box office hit Spectre, directed by Sam Mendes and starring Daniel Craig.
Wilson graduated from Harvey Mudd College in 1963 with a bachelor of science degree in engineering. He was then awarded a juris doctor from Stanford Law School and worked for the Department of Transportation in Washington, D.C., before joining the law firm Surrey & Morse. There, he became a partner specializing in international tax and business transactions before transferring to EON Productions.
Interested in all aspects of still photography, Wilson is recognized as a leading expert on 19th-century photography. In 1998, he opened the Wilson Centre for Photography, one of the largest private collections of photography today, spanning works from some of the earliest extant photographs to the most current contemporary productions. The Centre hosts seminars and study sessions, runs an annual bursary project with the National Media Museum and loans to international museums and galleries.
Chairman of the Science Museum Foundation, Wilson is also a trustee of Harvey Mudd College, a trustee of the Carnegie Institution for Science, a trustee of the Art Fund, chair of the Kraszna-Krausz Foundation and a trustee of Cape Farewell. In 2013, he received an honorary doctorate of letters from London South Bank University.
Wilson was awarded the OBE (Order of the British Empire) in Her Majesty the Queen's New Year Honours List 2008 for services to the film industry. In 2014, the Producers' Guild of America honored Wilson with the David O. Selznick Achievement Award in Theatrical Motion Pictures.
Michael G. Wilson is married to Jane Wilson, a Scripps College graduate. They have two children.
Bruce W. Worster '64, Santa Barbara, CA
Digger Pine Enterprises
Bruce W. Worster retired in 2001 as vice president from JDS-Uniphase Corporation in San Jose, a leading supplier for the telecommunications industry. Before JDS-Uniphase, Worster was a physicist at Hewlett-Packard, after which he moved to leadership roles at Measurex, Surface Science Instruments, Tencor Instruments and Ultrapointe Corporation, where he was founder, CTO and president. After retirement, he served as a director of Zygo Corporation from 2002–2010, and as chairman 2009–2010. Worster is also a member of the American Physical Society.
He is named on ten patents for an integrated confocal laser imaging system and related technologies used to analyze defects on silicon wafers during the semiconductor manufacturing process.
Worster graduated from Harvey Mudd College in 1964 with a bachelor of science degree in physics. He then obtained a master of arts and doctorate of philosophy in 1971 in physics from the University of California, Santa Barbara, and a master of business administration from Santa Clara University in 1977.
Worster resides in Los Altos Hills, California, with his wife, Susan.
Lindsay Wray '08, Bay Area, CA
Director of Materials Research for Personal Care at Bolt Threads
Lindsay Wray is director of materials research for personal care at Bolt Threads, a materials innovation company. She is currently developing sustainable and plastic-alternative materials for personal care applications. She is also the chief science officer of Eighteen B, a skin care company harnessing the power of spider silk for defending and nourishing the skin. Prior to this, Lindsay worked at Bolt Threads to develop textile spinning processes that resulted in the first and second ever spider silk biotechnologies available for purchase, the Bolt Threads tie and Best Made hat.
In 2014, Wray received her PhD in biomedical engineering from Tufts University, where she studied silkworm silk materials for tissue engineering and regenerative medicine applications. She graduated with her B.S. in biology from Harvey Mudd College in 2008.
Susan Wu, San Francisco, Australia, Taiwan, and New Zealand
Angel Investor

Susan Wu is an entrepreneur and investor who spends time between Taiwan, Australia, New Zealand, and California. Susan has spent her career building high growth, scaleable software infrastructure that have reached billions of people worldwide.
Susan is a co-founder of Project Include, a non-profit group focused on accelerating diversity and inclusion outcomes in the technology industry. Susan is a co-founder of Luminaria, a guild of educators, innovators, and scientists, who are reimagining our education systems to empower children to thrive in and build a future world that is anchored in humanity, and realized through invention.
Previously, Susan was one of the earliest employees at Stripe, and helped build the company from 30 employees to over a thousand, and from two countries to over a dozen. Susan helped develop and launch Stripe's international organisation and business, establishing Stripe's go-to-market playbook from Europe to APAC, and directly managing a multi-billion dollar business unit.
Susan has been an active developer in the open source and esports communities. She is a member emeritus and former CMO of the Apache Software Foundation. As an angel investor and advisor, she has contributed to many high growth startups, including Square, reddit, Medium/Obvious, Canva, Color Genomics, Twitter, Notion, and others.
She has also been a founding team member for communities such as YC 120 and Above All Human. YC 120 is a community organised by Y Combinator that brings together 120 emerging scientists, researchers, and entrepreneurs. Susan is also an Edmund Hillary Fellow, contributing to the infrastructure and development of New Zealand's innovation ecosystem.
Fast Company named Susan as one of the "100 Most Creative People in Business" and "Most Influential Women in Technology." She was named by the San Jose Mercury News as one of the "10 Most Influential People in Silicon Valley." Susan is a writer and vocal leader of building a more human and humane technological future, and has been published or quoted in journals such as Wired Magazine, the Atlantic, the New York Times, and many others.
Susan holds a BA from Tufts University and an MBA with distinction from Cornell University.