Summer 2020 Weekly Seminars
Starting on May 29, 2020, we will be having invited speakers to host weekly seminars throughout the summer. We have a great group of scholars that will discuss their specific research interests and/or the scholarship they have produced. Seminars will begin at 11 a.m. (PST) every week. We encourage our HMC community to join us in these informative and fun seminars!
Update
As of July 24, we have completed our series of seminars given by a talented group of educators. We hope you enjoyed the content prepared! Listed below is the list of guest speakers we have had this summer. Please see below for the past seminar dates and topics:
Past Seminars
May 29 | Chris Clark, Professor of Engineering, Harvey Mudd College
Seminar Topic: Responsible Conduct of Research
Project Abstract: We will discuss the values associated with responsible research conduct via case students and past experiences. An emphasis will be placed on how an individual researcher's actions affect the careers of other researchers, stakeholders, and institutions.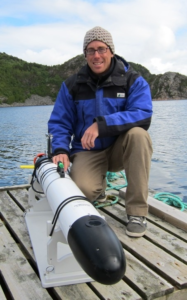 Speaker Bio: Christopher Clark is a professor of engineering and the associate dean of research and experiential learning at Harvey Mudd College.  He is a Fulbright Scholar, and for the 2011–12 academic year, he held the William R. Kenan, Jr. Visiting Professorship for Distinguished Teaching at Princeton University. He has been a professor at the University of Waterloo and Cal Poly, San Luis Obispo. In 2004 he was the first hire at the startup company Kiva Systems (now Amazon Robotics), which revolutionized warehouse management with multi-robot systems. His education includes an undergraduate degree in Engineering Physics from Queen's University in Canada, a Masters in Mechanical Engineering from the University of Toronto, and a Ph.D. in Aeronautics & Astronautics with a minor in Computer Science from Stanford University. Dr. Clark's research areas include multi-robot systems, underwater robot systems, applied control theory, intelligent vehicles, state estimation, and motion planning.
June 12 | Keith Knight, Professional Cartoonist
Seminar Topic: Red, White, Black and Blue: Highlighting America's Racial Illiteracy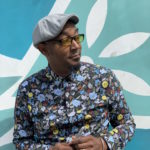 Speaker Bio: Keith Knight's cartoons have appeared in such publications as The Washington Post, the San Francisco Chronicle, and MAD Magazine. He is the recipient of Comic-Con International's Inkpot Award for achievement in his field and a 2015 NAACP History Maker Award for his comic strip slideshow on police brutality. Knight is the creator of three comic strips, The Knight Life, The K Chronicles and (th)ink. His retrospective, "They Shoot Black People, Don't they: A Cartoonist's Look at Police Brutality," is composed of 20+ years of his socio-political cartoons, which take a look at police brutality in the African-American community. Part activism, part comedy, and part lecture, Knight's talk will address issues of race, politics, and media.
June 26 | Erin Talvitie, Associate Professor of Computer Science, Harvey Mudd College
Seminar Topic: Knowing What You Don't Know: Error-Aware Reinforcement Learning
Project Abstract: When you start playing a new video game, you mess with the controls to see what happens. Once you have a good sense of how the game works, you can use that knowledge to make good decisions. In model-based reinforcement learning we try to create artificial agents that do the same thing: learn to make predictions about how an unknown environment will behave ("model-learning"), and use those predictions to make decisions ("planning"). This approach makes intuitive sense, is analogous to strategies used by natural organisms, and has many anticipated practical benefits. Unfortunately, in artificial agents, it doesn't seem to work very well! This talk will introduce some recent findings of key challenges in this area, drawing conclusions about what capabilities a model-based reinforcement learning agent will need in order to be effective.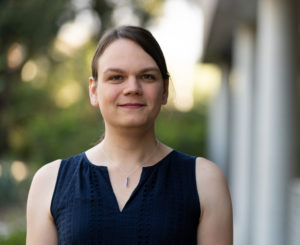 Speaker Bio: Erin Talvitie is an associate professor of Computer Science at Harvey Mudd College. She majored in Computer Science and Math at Oberlin College and received her MSc and Ph.D. in Artificial Intelligence from the University of Michigan. Her research interests focus on applying machine learning to problems of artificial intelligence, working toward artificial autonomous agents that can learn to act flexibly and competently in unknown environments. In 2016 she received a 5-year NSF CAREER grant focused on how artificial agents might make good decisions even when their predictive models of the world are flawed.
July 2 | Josh Brake, Assistant Professor of Engineering, Harvey Mudd College
Seminar Topic: Rethinking Microscopy with the Computer in the Loop
Project Abstract
Imaging systems have existed for several millennia but have remained relatively unchanged over that time span. The basic configuration of a lens or set of lenses used to map a scene onto an imaging plane remains the standard architecture for the vast majority of imaging devices today. However, recent advances in digital sensing technology, algorithm design, and computing capability have created new opportunities to rethink imaging systems. These advances offer particularly compelling avenues for innovation in the field of microscopy where control over both illumination and collection is easily accessible.
In this talk, I will give an overview of some recent work in the field of computational imaging and microscopy, and explore how computational imaging offers a unique opportunity for reinforcing and integrating engineering concepts in domains outside the traditional engineering curriculum. I will also discuss some current projects my group is working on including building low-cost, portable microscope systems with Fourier Ptychography, imaging through scattering media using speckle patterns, and imaging with scotch-tape lenses.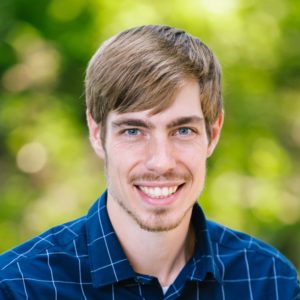 Speaker Bio: Joshua Brake is an Assistant Professor in the Engineering department at Harvey Mudd College. He completed his B.S. and M.S. in Engineering with an electrical concentration at LeTourneau University in 2014 and received his Ph.D. in Electrical Engineering from Caltech in 2019. His research interests include imaging through scattering media, computational imaging, and engineering education.
July 8 | Jessica Arlett, Visiting Assistant Professor, Harvey Mudd College
Seminar Topic: High Density Probes for Multiplexed Chemical Detection in the Brain
Project Abstract
Chemical processes modulate much of the electrical signaling that takes place in the brain. Irregularities in the release and uptake of chemical neuromodulators play a critical role in many neurological disorders. Unfortunately, our ability to perform simultaneous, real-time measurement of the concentration of multiple chemicals in the brain is limited. I will discuss some of the challenges in the field and how we are overcoming them to develop next-generation, practical, high-density neurochemical sensors.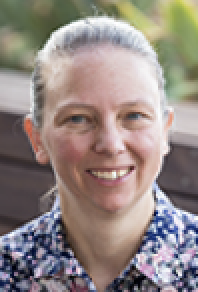 Speaker Bio: Jessica Arlett received her BSc from Queen's University, Canada, and her Ph.D. from Caltech where she worked on the development of novel nanotechnology for biosensing applications. Jessica is a visiting assistant professor in the physics department at HMC. Her current research which she will talk about today focuses on developing new technology for chemical sensing in the brain.
July 17 | David Vosburg, Professor of Chemistry, Harvey Mudd College
Seminar Topic: Making molecules: The greener, the better
Project Abstract: Most of the medicines, perfumes, and flavoring agents we encounter every day are organic molecules. Organic chemists in academia and industry are increasingly seeking more sustainable approaches to making molecules that reduce hazards and waste. This is also a major focus of the Green Chemistry Commitment, which Harvey Mudd signed in 2019. This talk will note some of the virtues of green chemistry and share several examples developed at HMC in the chemistry department and the Vosburg lab.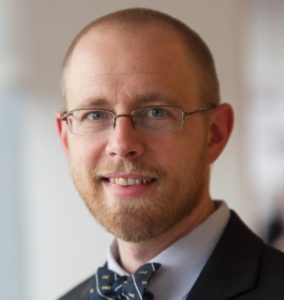 Speaker Bio: David Vosburg is a professor of chemistry and has been making molecules at HMC since 2005. He is a green chemistry advocate and researcher in organic synthesis, chemical education, and science & religion. He pursued chemistry, German, and medieval studies at Williams College, received his Ph.D. from The Scripps Research Institute, and was a postdoctoral fellow at Harvard Medical School. He and his family of five embrace opportunities to experience creativity, hope, and love.
July 24 | Ambereen Dadabhoy, Assistant Professor of Literature, Harvey Mudd College
Seminar Topic: Literature Is Good to Think With
Project Abstract: Borrowing my title from Shakespeare scholar, Marjorie Garber, this talk explores how reading and analyzing literature make us better thinkers. In this talk, I will discuss what it means to do research in literary studies, offer an overview of my own research areas and interests, and finally, talk about how literature can help us think about the problem of race, racism, and racial formation.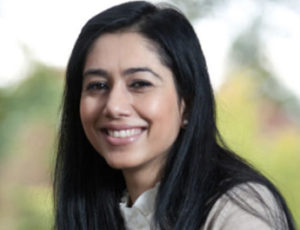 Speaker Bio: Ambereen Dadabhoy is an assistant professor of literature at Harvey Mudd College. Her research focuses on cross-cultural encounters in the early modern Mediterranean and race and religion in early modern English drama. She investigates the various discourses that construct and reinforce human difference and in how they are mobilized in the global imperial projects that characterize much of the early modern period. Dadabhoy's work also seeks to bridge the past to the present to illustrate how early modern racial and religious discourses and their prejudices manifest in our own contemporary moment. She is working on a project that explores the early modern anti-blackness from the Mediterranean to the Atlantic.