Properties of Materials at Low Temperature – 4A40.00
Solder Spring – 4A40.15
Use solder to make a spring like coil.
Test it with small masses and observe that the coil does not have spring like properties.
Use some extra solder to make another identical coil.
Cool the coil in liquid nitrogen.
After the boiling of liquid nitrogen subsides hang small masses (10Kg) from the coil and observe the spring's properties the coil has now.
Location: Jacobs B122
Smashing a Rose in LN2 – 4A40.30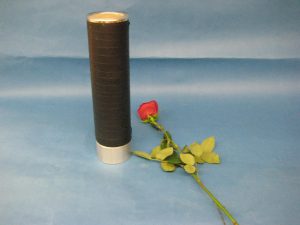 Cool a rose in a Dewar of Liquid Nitrogen and smash it.
Location: Jacobs B122
Viscous Alcohol – 4A40.40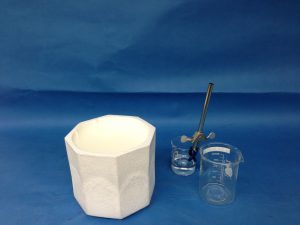 A small beaker of alcohol is cooled in a liquid nitrogen bath.
Before the alcohol freezes, it becomes quite viscous.
Observe the viscous alcohol by pouring it into another beaker.
Location: Jacobs B122