Stable, Unstable and Neutral Equilibrium – 1J20.00
Nine Nails on One – 1J20.25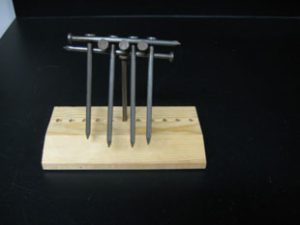 Balance the set of  9 nails on one.
Location: Jacobs B122 – Shelf 122 & 258
Center of Gravity Paradox Stick – 1J20.26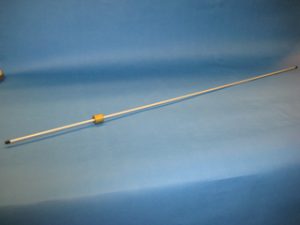 This center of gravity paradox shows that a lower center of mass doesn't always increase stability.
Balance the stick w/ attached mass.
The weight farther away works better due to its moment of inertia.
Location: Demo Room & Jacobs B122 – Shelf 274