Error and Accuracy – 1A20.00
Catch a Meter Stick – 1A20.60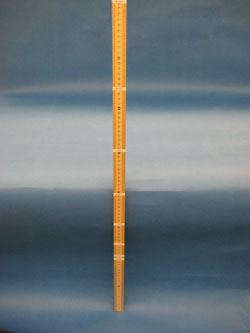 Hold a meter stick up and have a student volunteer hold his fingers beside the 50cm point.
Ask the student to grab the meter stick the instant he sees you drop it.
Drop the meter stick.
After the student catches the meter stick, measure the distance from the 50cm mark to the point where he caught the meter stick.
Convert distance to reaction time: t = square root of (2d/g).
Location: Jacobs B122 – Shelf 285