Temperature and Magnetism – 5G50.00
Curie Point – 5G50.15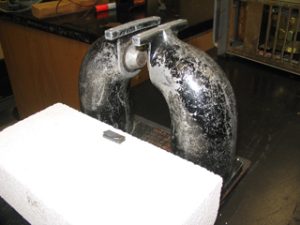 Put a piece of metal near a magnet to show that it is attracted by it.
Heat the metal with a torch until the metal loses its ferromagnetic property and is not attracted by the magnet when put near it.
Once cooled, the metal will again be attracted to the magnet.
Location: Demo Room
Meissner Effect (Super Conductivity) – 5G50.50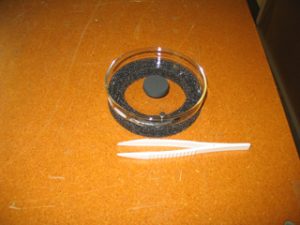 Place a magnet on warm disk to show how nothing happens, then remove.
Add liquid nitrogen to the Styrofoam container holding the super-conducting disk.
When the boiling stops, the disk is cold.
Use the plastic tweezers to place the magnet on the disk.
The magnet floats over the disk due to magnetic repulsion.
Location: Jacobs B122 – Shelf 156