Parent and Family Orientation 2021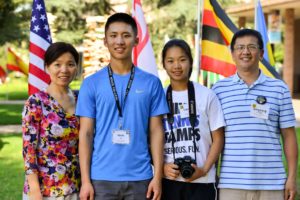 First-year and Sophomore International student and Summer Institute (SI) Scholar move in with parents: August 26th

Informal programming for these parents/families will occur only on August 26th

First-year, transfer, and Sophomore student move-in with parents: August 27th

Informal programming for these parents/families will occur only on August 27th

Junior and Senior students (all distances, and international) move in: August 29th
Due to health and safety restrictions, please plan to be on campus only for the day your student is moving in. All parent/family programming will conclude by the evening of your student's move-in day.
For questions about parent orientation programming, please contact parents@hmc.edu.
For information about Student Orientation, taking place from August 27-29th, please visit the Division of Student Affairs Orientation website.