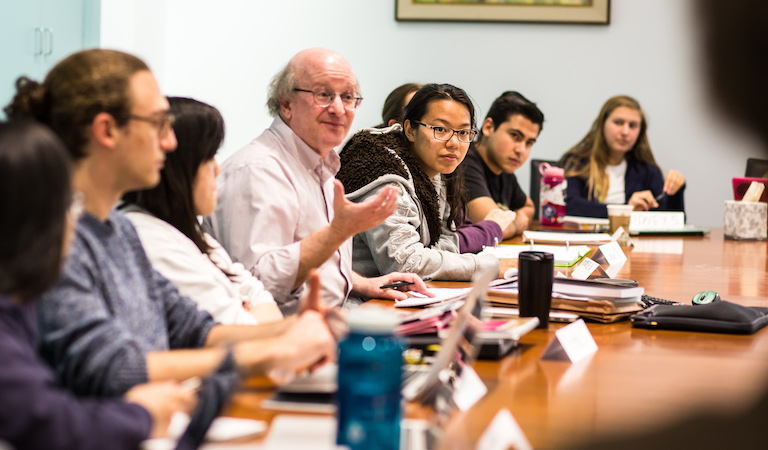 The Department of Humanities, Social Sciences, and the Arts' primary goal is to provide a rich array of opportunities for the intellectual, artistic, and humanistic development of all Harvey Mudd students.
To this end, the department seeks to provide a curriculum that:
allows students to develop an understanding of the questions, methods, and content of our disciplines
enables and encourages students to understand the centrality of work in the arts, humanities, and social sciences and how concerns and practices of other disciplines revolve around it
offers opportunities for the development of increased self-knowledge, an examined and evolving set of values, and an appreciation for the responsibilities of informed and active citizenship.
fosters excellence in creative and critical thinking, making, reading and writing
The department also aims to provide timely and productive advice for students as they shape their academic programs.
In addition to serving the needs of our students, the HSA department shares the following goals:
To communicate, advocate, and embody the aims of a liberal arts education on our campus.
To create a work environment conducive to the professional and personal growth of our faculty and staff.
To serve as liaisons between the College and our professional communities throughout The Claremont Colleges and in the world at large.