Message from the Dean of the Faculty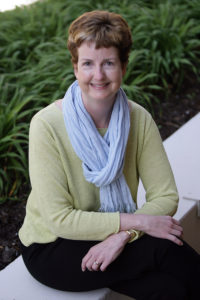 At the heart of Harvey Mudd's vibrant intellectual community is an extraordinary body of teacher-scholars. Deeply committed to the College mission, HMC faculty members unite their diverse talents to educate students broadly in science, engineering and mathematics and in the humanities, social sciences and the arts. We are particularly proud of our extensive opportunities for student research, our nationally recognized Clinic Program and our dedication to situating STEM education in a liberal arts context.
Teaching is of the utmost importance at Harvey Mudd, and our faculty members are leaders in the development of innovative classroom practices and learning technologies. At the same time, our faculty members are productive and engaged scholars whose research and art, innovations and inventions, push the boundaries of their disciplines. HMC faculty model the life of the mind, engage students in professional practice and inspire creative problem solving.
The Office of the Dean of the Faculty oversees the academic program of Harvey Mudd College and supports its outstanding faculty. Under our auspices are key resources, including the offices of the Registrar, Learning Programs, and Institutional Research, as well as the Core Curriculum Director and Associate Deans of Faculty for Diversity, Research, and Faculty Development.
Lisa Sullivan
Vice President and R. Michael Shanahan Dean of the Faculty
Willard W. Keith Jr. Fellow in the Humanities and Professor of Economic History