Vickery Endowment
The Vickery Family was recently honored for its $1 million contribution to the Harvey Mudd College Global Clinic Program. John Vickery '91, son of the late Robert and Joan Vickery who bequeathed the generous endowment, and his wife, Yasemine, accepted an award on his parents' behalf at an event on campus Monday, June 7.
Robert J. Vickery was an aerospace engineer and Joan Vickery was, arguably, one of the world's finest mathematicians in software development. The couple said they were proud that their son, John, flourished in the intense and incredible atmosphere of Harvey Mudd College. They loved the Clinic Program and watched how it helped their son put his education into practice. It was witnessing this transformation that inspired them to give so generously to the Global Clinic Program. They knew that their gift would help countless talented students realize their potential and find their passions in life. Robert Vickery passed away in 1996 and Joan Vickery passed away last year.
In a recent interview with the Claremont Courier, John Vickery remarked, "I am absolutely thrilled that my family is able to do this," he said. "I do remember the things I got out of my Clinic experience; it changed my life."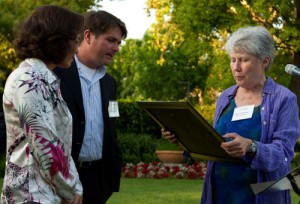 In regards to the endowment's importance to the Global Clinic program, Lisette de Pillis, Norman F. Sprague, Jr., Professor of Life Sciences; professor of mathematics and Global Clinic Director, said, "I was very glad that the gift gave us the means to provide this incredibly enriching and important experience to our students. This endowment will help support the recruitment of more students into the Global Clinic program. This year alone three projects are being funded. Without the gift, we would not have been able to run more than one project."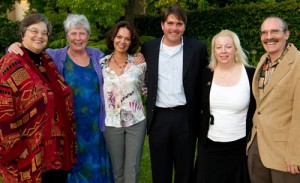 Recognizing that the world is becoming increasingly "flat," Harvey Mudd's Department of Engineering began the Global Clinic Program in 2005 to prepare students for the future challenges of functioning as innovative engineers and scientists in a global context. Built upon the College's internationally recognized Clinic Program, the Global Clinic supports long-term sponsored engineering and science projects in which teams of Harvey Mudd College students collaborate with teams of students from partnering schools in Asia, Europe and the Middle East.