Two high-performance workstations coming to the Learning Studio
October 10, 2011, by Joseph Vaughan
The computers in the CIS computer labs (Sprague first floor and second floor of the LAC) were configured with mid to high range components during the time of their purchase.  The iMacs and Dell desktops have Core 2 Duo processors, between 2 to 4 GB of memory, large hard drives, and mid-range video cards.  Some also have dual monitors.
Every once in a while, we get helpful feedback from students saying that it would be nice to have a few high-performance workstations to do things like:
– test software and programs written for computers with a large number of CPU cores (greater than 4)
– run large compute jobs in a short amount of time
– use software that requires high performance video cards
– digitize or convert digital video or audio
– view work and research on several large monitors (more than 2 monitors)
– do processing that requires a lot of storage (in the TB range)
Based on this feedback, CIS will purchase and place in the Learning Studio two high-performance workstations for faculty, staff, and student use.  Below is the proposed configuration, and we would greatly appreciate any feedback or additions to the configuration.
Workstation 1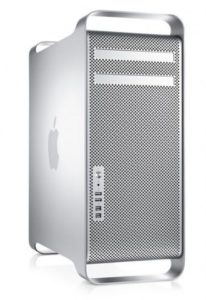 8 physical CPU core Mac Pro (Thunderbolt generation)
– Two 2.4GHz Quad-Core Intel Xeon "Westmere" (8 physical cores total)
– 12 GB of RAM
– 1 TB operating system drive
– 6 TB of data storage striped (RAID 0) from three Western Digital Black series 2 TB drives
– Two ATI Radeon HD 5770 1GB video cards
– Four Dell 23″ UltraSharp monitors in a 2×2 array
– Dual boot OS X 10.7 Lion and Windows 7 Enterprise 64-bit
Workstation 2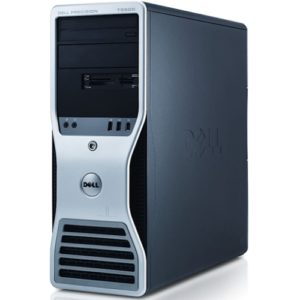 12 physical CPU core Dell Precision T5500
– Dual Six Core Intel Xeon Processor E5645, 2.40GHz,12M L3
– 12 GB of RAM
– 1 TB operating system drive
– 4 TB of data storage striped (RAID 0) from two Western Digital Black series 2 TB drives
– Two 2 GB NVIDIA Quadro 4000 video cards
– 8X Blu-ray Disc Burner
– Media card reader
– Four Dell 23″ UltraSharp monitors in a 2×2 array