Gerald R. Van Hecke Student Colleagues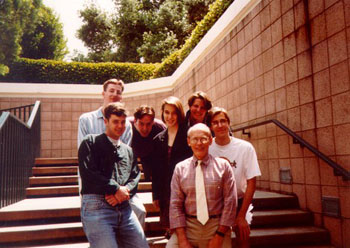 My 1995 Research Students
(Rear) Mike Underhill, Jon Sorenson, Susannah Bloch,
Tanya Marc-Aurele, Ryan Pearman;
(Front) Kevin Meagher and myself.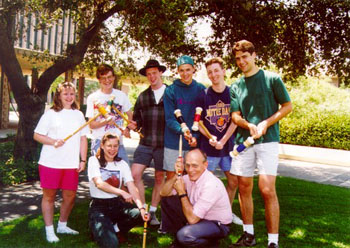 My 1995 Summer Research Students
(L-R) Rebecca Moore (Wellesley College), Todd Clements,
Robb Minneman, Eric Torgerson, Mike Underhill, Pat Navolanic;
Dr. Jodi Wesemann and myself in front.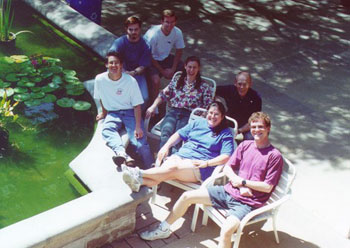 My 1996 Summer Research Students
(Rear) Bradford Pindzola (Carleton College), Geoffrey Munroe;
(Center) Kevin Kee (Whitworth College), Dr. Jodi Wesemann, myself;
(Front) April Hassel and Todd Clements.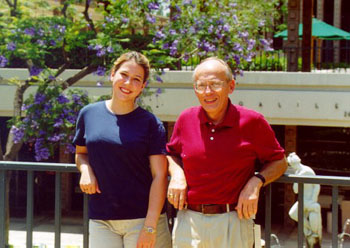 My 1998 Summer Research Student — Anna Hollifield
Charles J. Adams
Selena Billington
Susannah H. Bloch
Josiah Brown
Peter Brumbaugh
Todd G. Clements
Robin L. Cole
Robert Frueholz
Arturo Galindo III
Denise M. Gudzikowski
Robert C. Harney
James Harris
Craig L. Hillemann
Gordon Hogenson
Neva Howard
Anthony Jacob
Todd J. Jones
Timothy Kuo
Richard D. Loft
Tanya L. Marc-Aurele
Wallace A. McClure
James C. McComb
Mark McCoy
Kevin K. Meagher
Samuel O. Mikes
Robert Minneman
Patrick Navolanic
Grant Nebel
Brook Novak
Glen Okui
John S. Oliver
Scott Pace
Robert Peak
Ryan B. Pearman
Andrew C. Pineda
Mark Poindexter
Christopher Powell
Robert D. Prottas
Glenn Rawsky
Jay Rubin
Martin Rudat
David Ryba
Mike Sailor
Thomas H. Smith
Jonathan M. Sorenson
Phillip Szuromi
Todd Tamura
Louis Theodore
Kim K. Tsujimoto
John M. Underhill
Brian W. Williams
Robert Westervelt
Ralph A. Wheeler
Martha L. White
Charles Williamson
Sean Wise