HMC Summer Research & Scholarship Poster Celebration
September 21, 2023
Add to Calendar
4:30–7 p.m.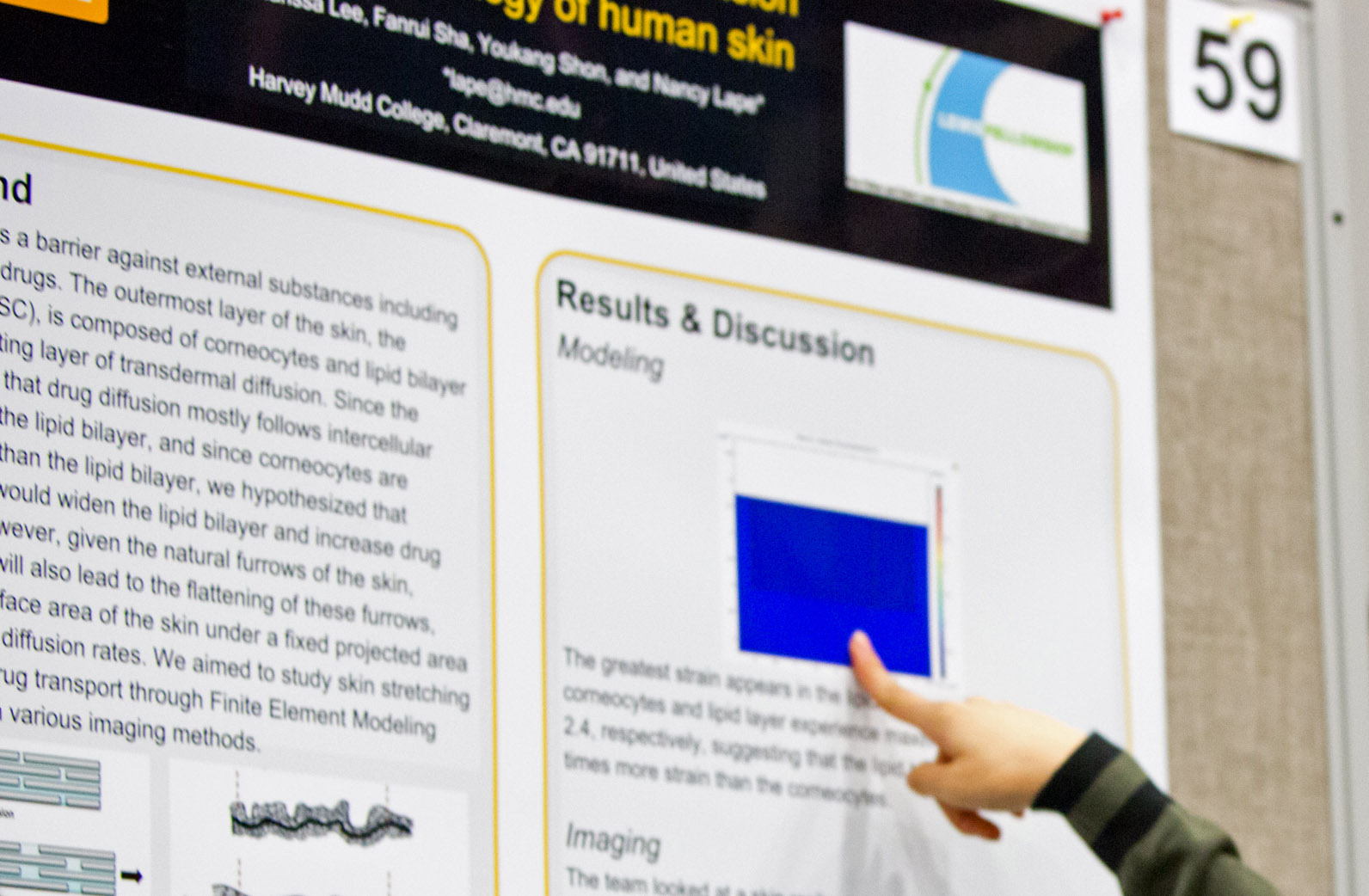 Details
Harvey Mudd's annual poster session for summer projects
celebrates the excellent work done by students and faculty, made possible by our staff and funding sources
gives students a chance to practice presenting their work and answering questions
introduces all HMC students to the wide range of work being done at HMC; this helps faculty recruit and helps all students learn about research and scholarly opportunities.
We are planning for an in-person, outdoor poster celebration on campus. The usual COVID caveats apply, and we have contingency plans in place for a virtual celebration if we cannot safely gather in person.