Major Mondays: Physics
November 22, 2021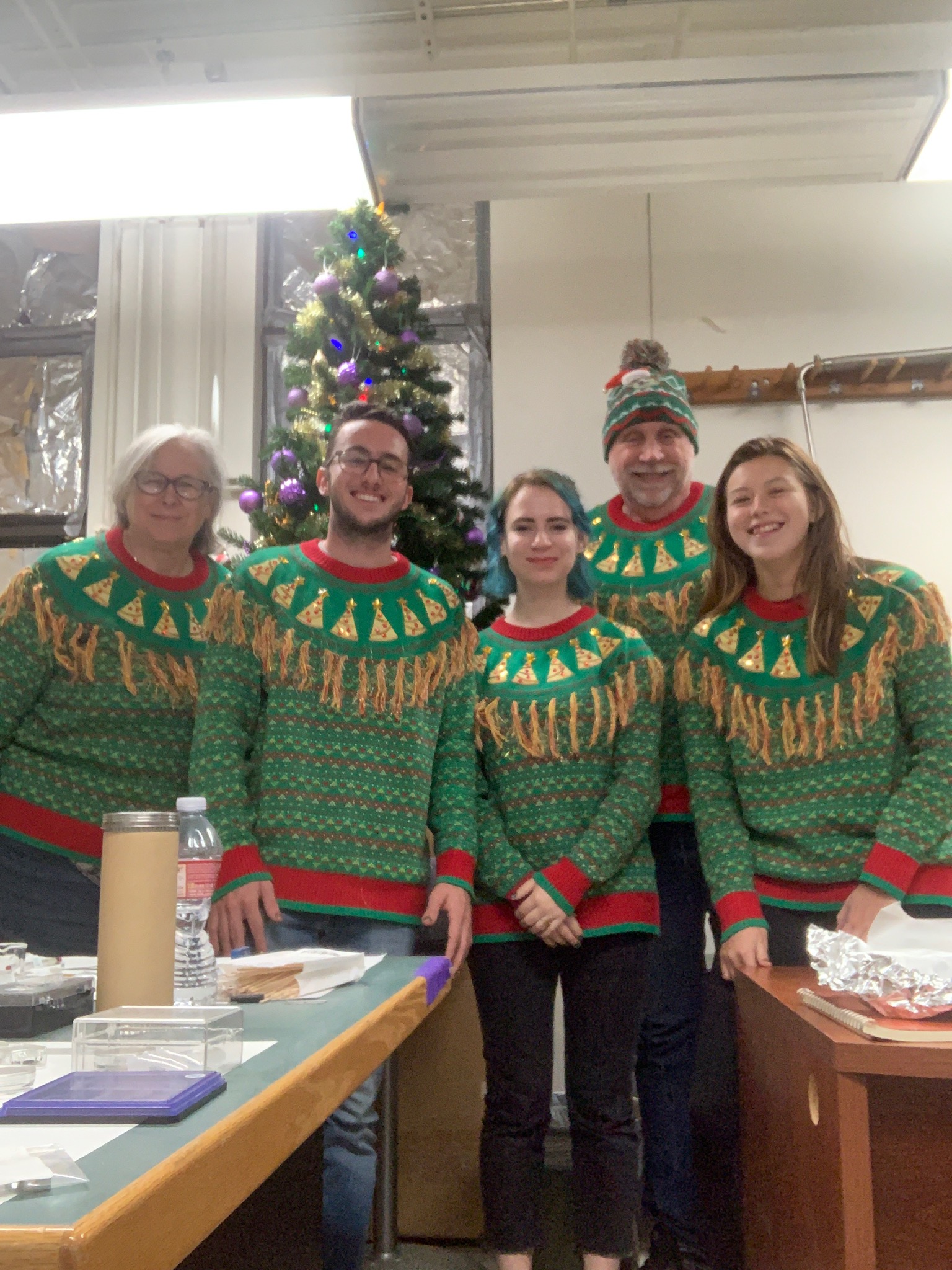 An interview with Chloe Taylor, senior physics major!
How did you pick your major?
I really liked all of the physics classes I took in the core and also the professors I had. And then, the summer after my freshman year I did research with a physics professor, Prof Eckert, and I really enjoyed that. I think that was a major factor in my decision to be a physics major.
How has your major advisor been helpful?
My major advisor is Prof Esin. She's been really helpful, especially meeting with her before registration. She always has good suggestions on what classes make the most sense for me and they've been super helpful. Her research interests are in astrophysics, which is somewhat an interest of mine, so it's nice having that perspective on things. I also get help from my thesis advisor, Prof Eckert. There's always classes I have to take, but this semester Prof Esin suggested I take Intermediate Probabilities which was very helpful. I like that you can go by and talk to any of the physics professors. They're open to chatting about basically everything, so I find the physics department really welcoming.
What has been your favorite physics class so far?
The astrophysics class I took sophomore year with Prof Esin. I really enjoyed it! It was just Introduction to Astrophysics but I really like Prof Esin as a professor. We went over a wide variety of things in astrophysics, more general and not really super detailed, but it was cool. I'm looking forward to taking two astro half courses next semester about galactic astronomy and cosmology.
What's your favorite non-physics class?
Right now I'm in a hand press printing class with Prof Groves which is really cool. It's very different, we do actual printing with 19th century printing presses, and learn how to set type and use a variety of different printing presses! It's not really a useful skill, but it's fun to go and do that.
Are you involved in any extracurricular activities inside the physics department?
I do research with Prof Eckert and we have a little research group with a couple other Mudders, and I do a lot of things with them. We bake together and we have a holiday party every year.
What does your research with Prof Eckert look like?
It's the magnetism lab. I did it the summer after my freshman and sophomore years and then this past summer I did research partially with him and partially with the National Institute of Standards and Technology (NIST). We collaborate with a lab at UCSD with an alumnus, Eric Fullerton (who actually worked in Prof Eckert's lab back in the day). We have two Physical Properties Measurement Systems (PPMS) and we use them to study thin films. We can vary temperature and field and see how the magnetic moments of these thin films respond. We sometimes get nanowires to see how the resistance of the nanowires responds. In particular, my thesis is on synthetic antiferromagnets, which is a building block of a magnetic memory device. I'm looking at how different conditions for making them affects their stability and their performance. It's in collaboration with NIST, I get sent samples that are made there and I use these PPMS to examine magnetic moment and determine the features of them.
What are your plans for after graduation?
I am currently applying to graduate schools, so the hope is to go to graduate school!
I'm most interested in experimental condensed matter, that's what I've been doing here at Mudd.