Meet the Tour Guides: Kathleen Durkin
October 8, 2021
  Hi! My name is Kathleen '23 and I am a studying Mathematical and Computational Biology (MCB) major with a concentration in Environmental Analysis! This year I am working as a Tour Guide with the Office of Admission.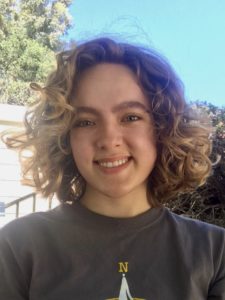 The Admitted Students Program (ASP) had a huge influence on my decision to come to Mudd. Mudd was already one of my top choice schools, but having the opportunity to come visit campus and experience a taste of the student culture pushed it to the #1 spot. During ASP I met dozens of other current and prospective students, all of whom were infinitely interesting. Of course everyone's interests varied, but every person I met was deeply passionate about pursuing those interests. I had never before experienced an environment that was so teeming with energy and excitement about STEM! I loved all of the people, the atmosphere of Claremont, and the Consortium as a whole, and ended the weekend desperately wanting to enroll. I actually thought at the time that I wouldn't be able to attend Mudd for financial reasons, and as I left ASP I almost cried at the thought of never getting to go back. Luckily, I was able to successfully appeal for more financial aid and attend Mudd the following fall!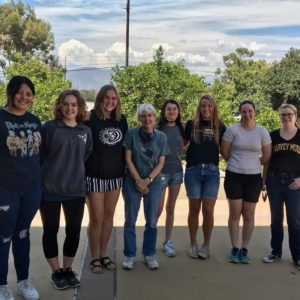 The biggest surprise I had when I first arrived at Mudd was getting to know the professors. During high school I was constantly told by teachers how college professors tend to be rather distant, no-nonsense figures, with TAs doing the brunt of the teaching. At Mudd, that couldn't be further from reality. Mudd professors are just as passionate about STEM and learning as the students! More than that, they want to get to know you as a person, not just a student, and care about your wellbeing outside of the classroom. It's common to see professors eating in the dining hall so they can meet or talk with students, and whenever they're in their offices they leave the door open to encourage students to stop by. Professors want so badly for students to succeed, and they're always excited to help you do that!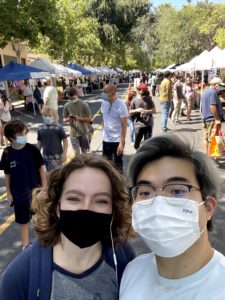 One of the quirkiest things I've seen at Mudd was Halloween of my freshman year. It fell on a weekday, and the professors joined in on the festivities! Prof. Dodds, who teaches CS5 (Intro Computer Science), dressed up as PicoBot, a little green robot that showed up in some of our CS5 homework assignments, and some of the physics profs had a group costume as the Backstreet Boys (or rather, "The PlattStreet Boys"). They toured around campus performing a highly impressive dance routine to the sounds of "Everybody" and "I Want It That Way." Definitely the best way to start your early morning lecture!