Celebrating Hispanic Heritage Month with SPLS
October 6, 2021
Harvey Mudd has just about every kind of club you can think of. Ranging from special interests orgs, like Boba Club, to media based clubs, like the student newspaper, to one's focused on student identities. Society of Professional Latinos in STEM (SPLS), strives to promote the inclusion, acceptance, and celebration of all Hispanic/Latinx cultures on campus.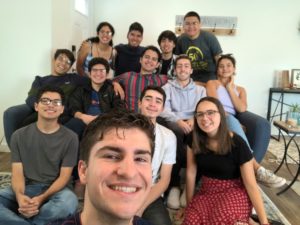 The Office of Admission connected with the student leaders of SPLS in celebration of Latinx/Chicanx/Hispanic Heritage Month which spans from September 15th – October 15th each year. Co-President of SPLS, Cristian '23, states, "SPLS strives to encourage students in the community to pursue higher education in STEM while supporting members in achieving their professional goals and connecting with their multifaceted Latinx identities." Christian and the other co-Presidents, Yocelin '23 and Valentina '23, believe the club is important because it provides a space for Latinx students to meet other students in the Mudd community and acts as a safe haven where members can talk about anything that is on their minds.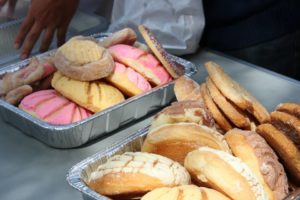 Every semester, SPLS hosts a party called Bajo La Luna (Under the Moon) where they play a lot of Latinx music and host a bunch of food from around Latin America. They also have various cooking events, weekly dinner meetings, and Latinx Prof + other 4C Latinx group meet ups.  
SPLS also does something called the AMIGO Program, that pairs upperclassmen with first year students. The upperclassmen serve as a support for the frosh as they navigate their first year at Mudd. Lastly, SPLS hosts a retreat in the first semester of the school year for all club members to explore the LA area  and just have a good time.
 Cristian's advice for prospective students: Prioritize your mental health first. He believes this should carry on into your first year of college (and life) as well! Cristian would also encourage students take time out of your day to participate in extracurriculars and to use these experiences to figure out what kind of work balance functions for you.