Sushi with Prof Boerkel
November 11, 2017
One of my favorite things of Harvey Mudd's community is how easily it is to get to know people on campus. In particular, I love how accessible all of our professors are and how excited they are to get know know students beyond the classroom setting.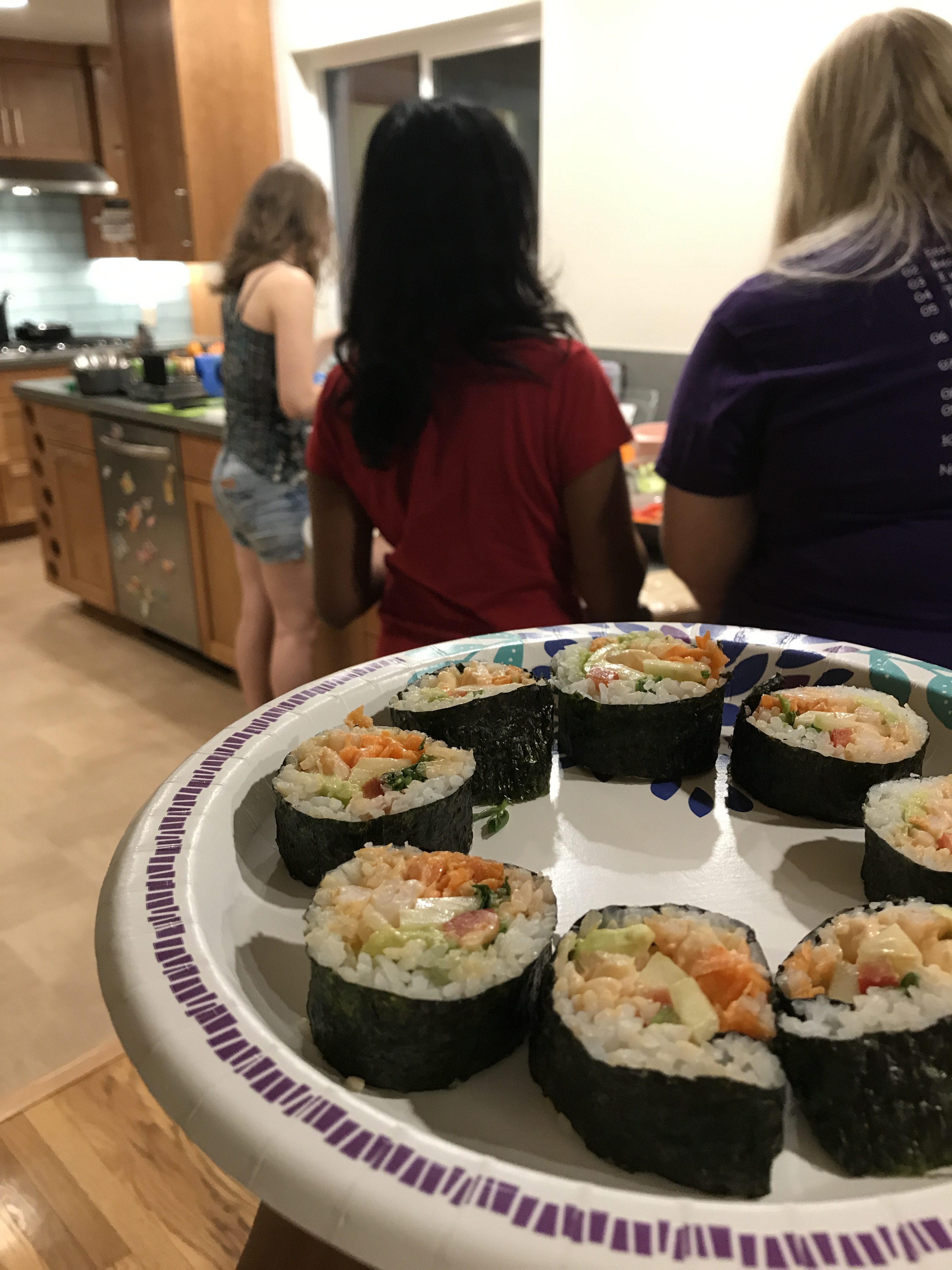 Last week, the HMC chapter of Women in the Association for Computing Machinery (W-ACM for short) took a field trip to Prof Jim Boerkel's house for dinner.
When we arrived, Prof Jim and his wife Liz were awaiting us and had some vegetable chopping tasks set up for us to help with. After we finished prepping all the veggies for our sushi rolls, we were able to start rolling them! But rolling them was harder than it seems… Prof Jim admitted that there is definitely an art to rolling sushi rolls and he's still in the process of mastering that art.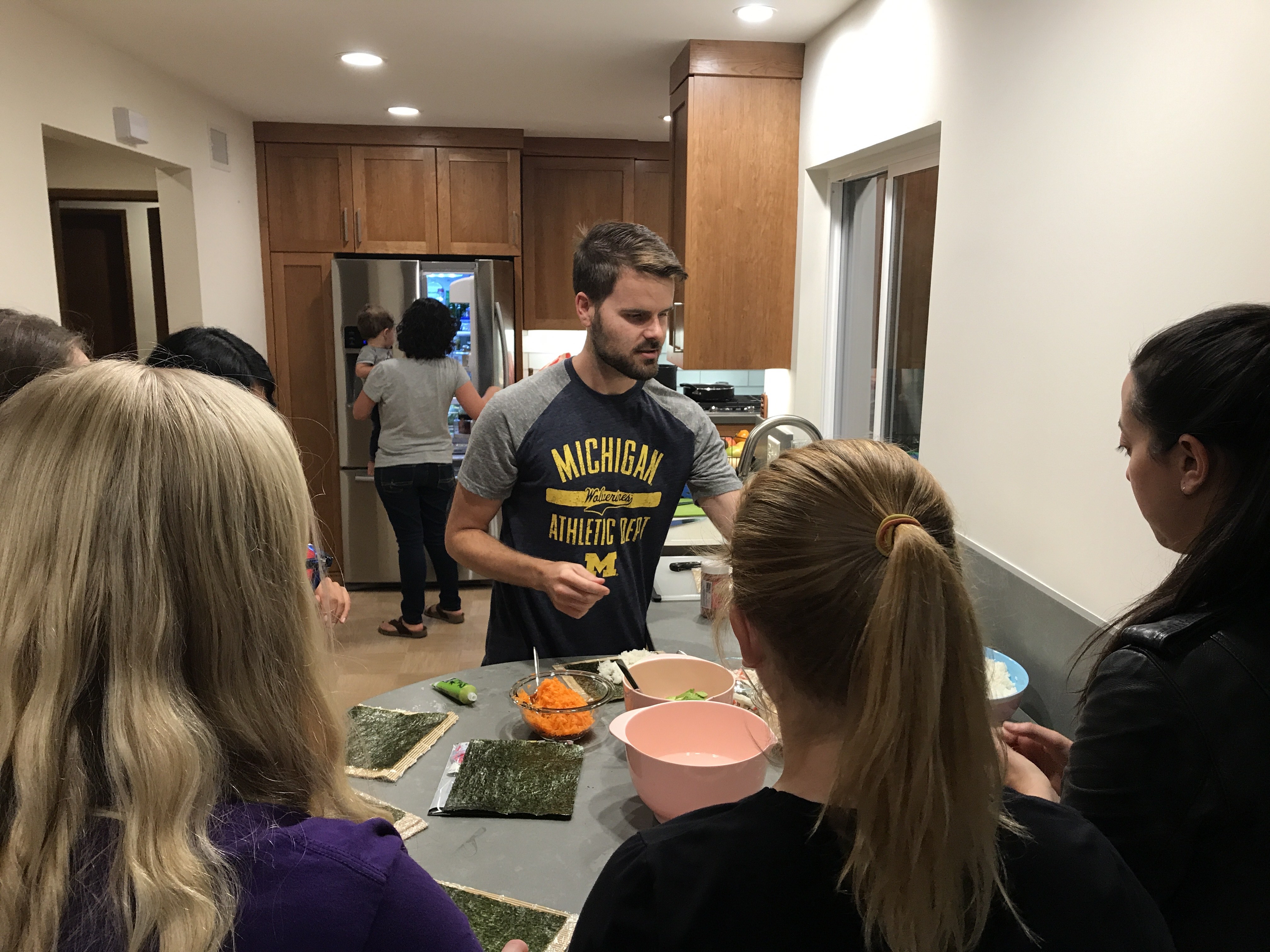 Prof Boerkel gives a demo on how to roll sushi.
And here's a picture of my sushi roll before rolling. I filled mine with carrots, cucumbers, peppers, watercress, and spicy shrimp.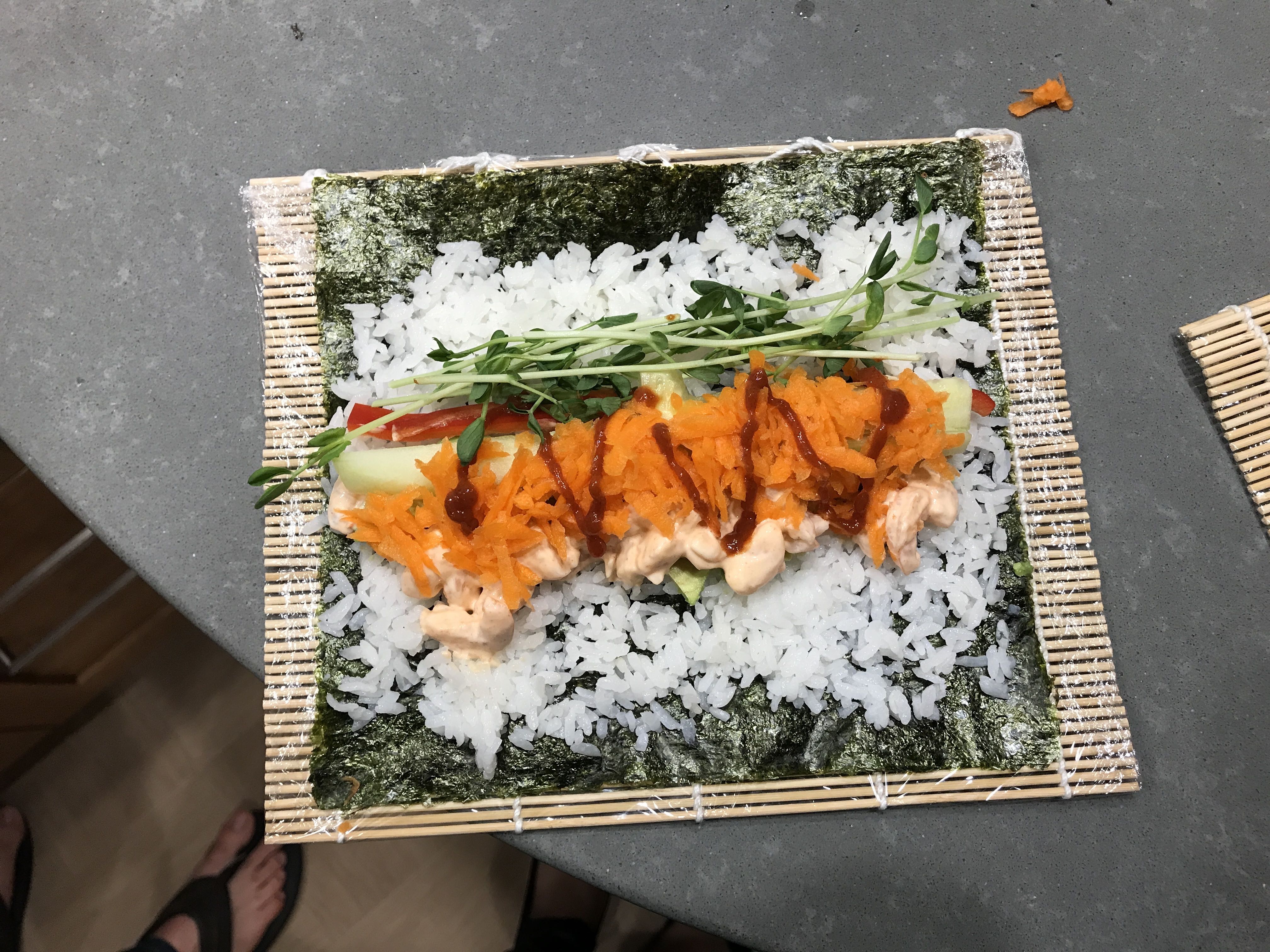 Some of our rolls definitely came together more easily than others, but everyone was proud of their final result.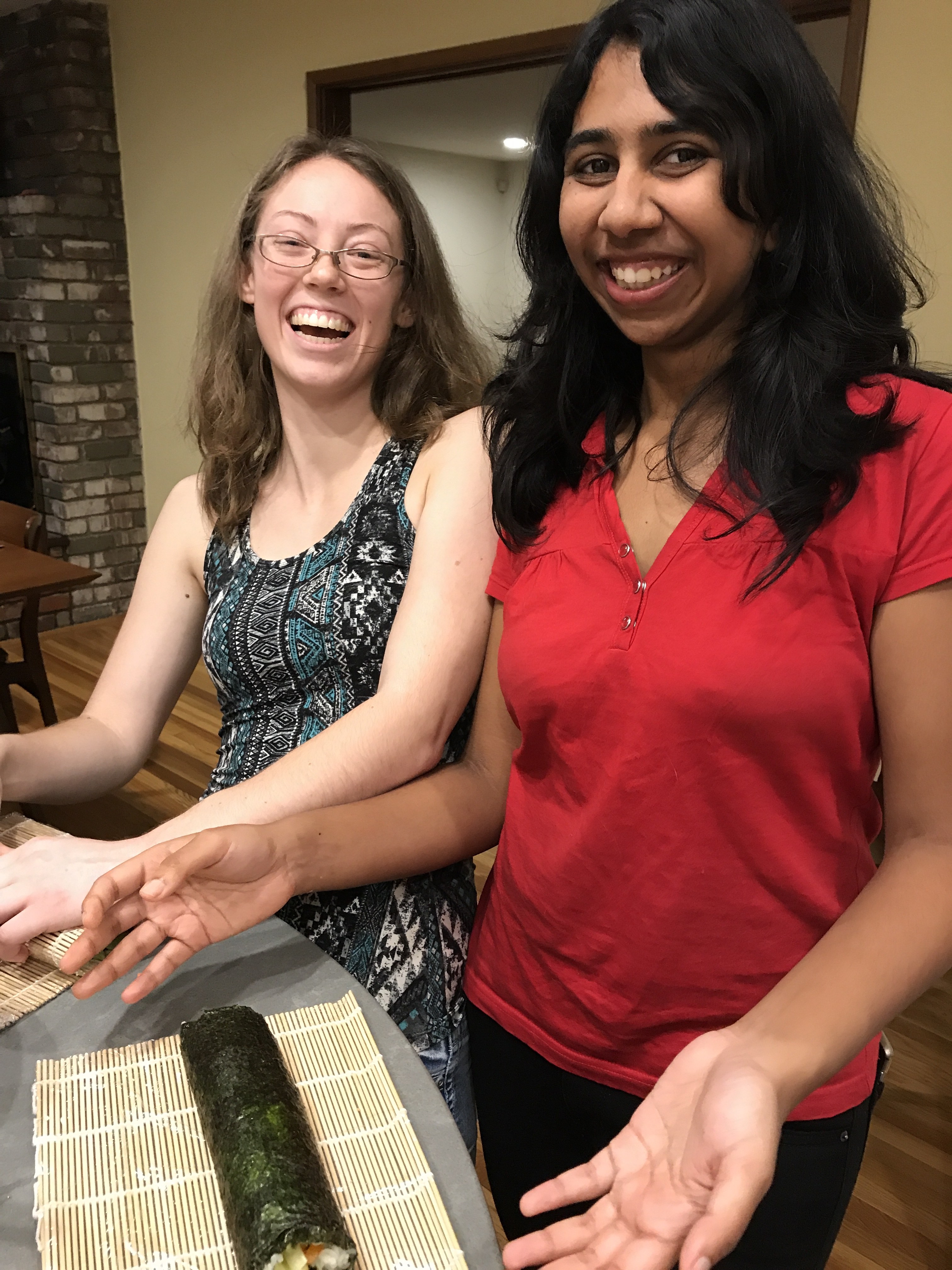 Varsha ('18) and Rebekah ('18) show off their rad rolling skills.
I had such a blast getting to meet Prof Jim's family and getting to make some crafty foods together. It's always nice to get dinner off-campus, but it's even nicer when that off-campus is at a professor's home!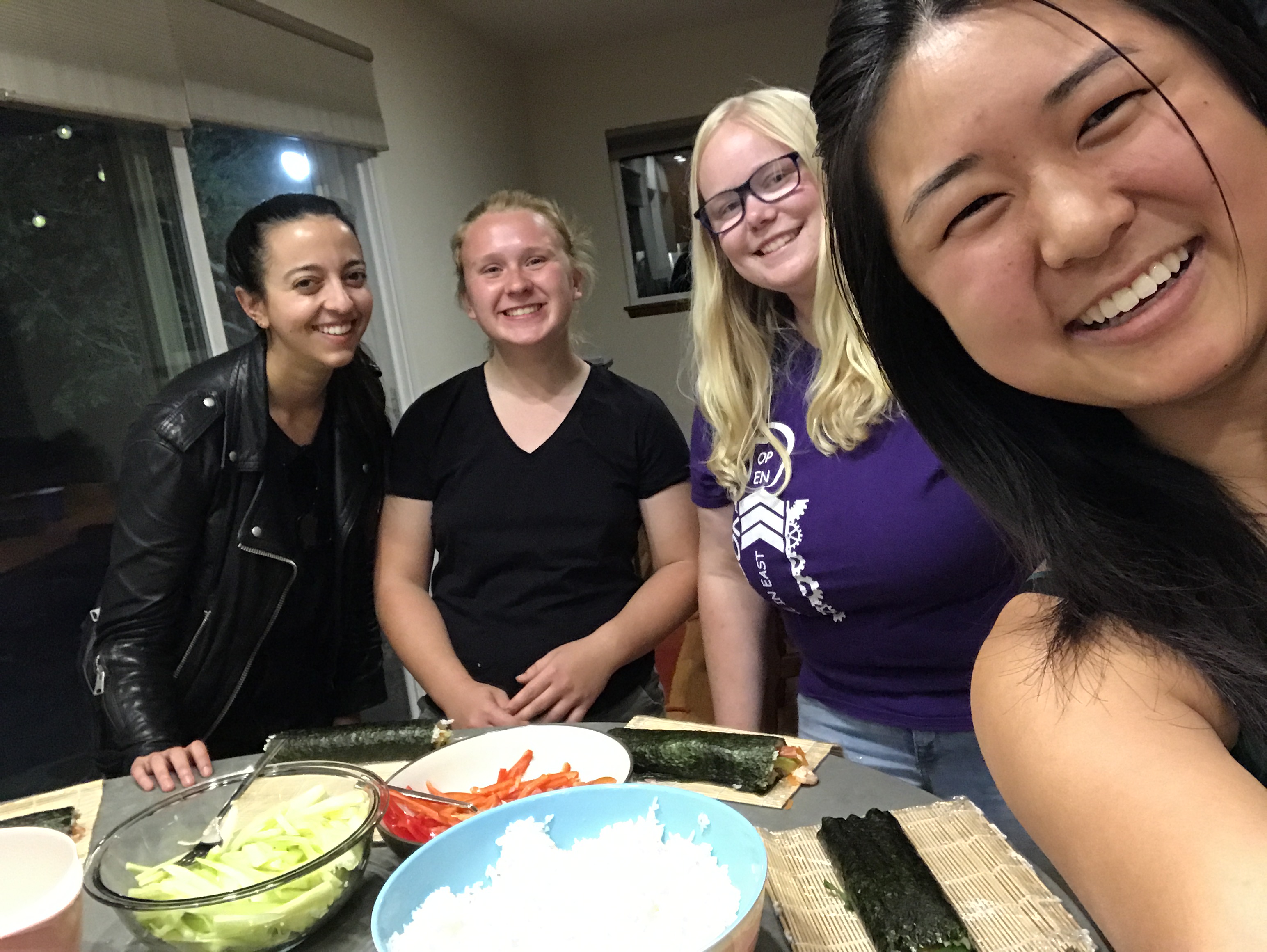 Sarah ('18), Autumn ('21), Sara ('19), and I pose for a selfie with our homemade sushi rolls!