Jeffrey Groves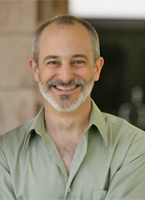 As vice president for academic affairs and R. Michael Shanahan Dean of the Faculty, Jeffrey Groves is responsible for overseeing all of Harvey Mudd College's academic matters—from hiring new faculty and working with current professors to developing new programs and establishing academic policies.
Professional Background
In addition to being a professor of literature, Groves has served the College as Freshman Division director, chair of Humanities and Social Sciences, and, most recently, chair of the faculty. He has taught courses on a wide range of topics: An Introduction to Middle English Literature; Shakespeare; The Land and American Literature; Print and American Culture.  He has team taught classes in Media and Democracy (with Professor Rachel Mayeri), Dickens, Hardy, and the Victorian Age (with Professor Jim Eckert), and Building Los Angeles (with Professor Dan Petersen). His research examines nineteenth-century American printing and publishing history.  He has co-edited and contributed to two volumes in this area: Perspectives on American Book History (2002; co-edited with Scott E. Casper and Joanne D. Chaison) and A History of the Book in America, Volume 3: The Industrial Book, 1840-1880 (2007; co-edited with Scott E. Casper, Stephen W. Nissenbaum and Michael Winship). The latter was awarded the inaugural St. Louis Mercantile Library Prize in American Bibliography in 2008.
Education
Groves received his bachelor's from the University of La Verne and his master's and PhD from the Claremont Graduate University.
Additional Information
In recognition of his extraordinary service to the College, Groves received the 2012 Henry T. Mudd Prize. His interest in nineteenth-century printing history has led him to take up letterpress printing, and he offers a workshop in that topic. Using four nineteenth-century iron hand presses housed in the Claremont Colleges Library, his students learn the basics of typesetting, printing and binding, a process that allows them to think practically about the relationship between art and technology.
Contact Information
Jeffrey Groves
909.621.8122
groves@hmc.edu