2013-2014 Dr. Bruce J. Nelson '74 Distinguished Speaker Series
Illuminating the Blind Spots – Why gender and race still matter in STEM
In wide-ranging presentations by respected scholars, educators and scientists, the 2013 Nelson Series explored how diversity has and will shape advances in science, technology, engineering and mathematics (STEM). Speakers shared ideas about how to broaden participation and reduce discrimination in STEM and beyond.
Inquiries about this or any previous series may be directed to stewardship@hmc.edu, or call the Office of Stewardship and Events at 909.575.8175.
Wednesday, October 9, 2013
Eduardo Bonilla-Silva
Professor and chair, Sociology Department, Duke University. Author of the best-selling book Racism without Racists.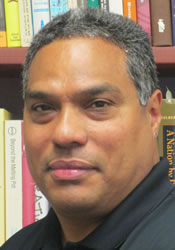 Eduardo Bonilla-Silva is chair of the sociology department at Duke University and author of Racism without Racists. His research interests include racial stratification, social theory, critical race methods and political sociology. He's authored several books, including White Supremacy and Racism in the Post-Civil Rights Era, Racism without Racists, White Out: The Continuing Significance of Racism and State of White Supremacy: Racism, Governance and the United States. His awards include the Lewis Coser Award (2007) and the Cox-Johnson-Frazier Award (2011). He earned his bachelor's in sociology from the University of Puerto Rico, Río Piedras, and his master's and doctorate in sociology from the University of Wisconsin, Madison.
"The (White) Color of Color Blindness: How Race Matters in "Post-Racial" America"
Eduardo Bonilla-Silva began with a definition of racism then described a new regime he labels "the new racism" that emerged in the early 1970s and is responsible for the reproduction of racial inequality. He addressed "color-blind racism" or the racial ideology that glues racial matters in "post-racial" America. He concluded by connecting the dots and highlighting how all these elements limit racial progress in STEM and in the nation.
Thursday, October 24, 2013
Kelly Mack
Executive director, Project Kaleidoscope, Association of American Colleges and Universities.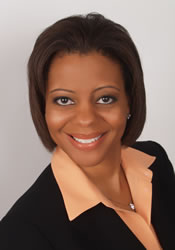 Kelly Mack is the executive director of Project Kaleidoscope, a nonprofit organization focusing on undergraduate STEM education reform, at the Association of American Colleges and Universities. She previously served as the senior program director for the National Science Foundation ADVANCE program. Through the NSF, Mack spurred the national discourse on gender equity in STEM disciplines to include issues targeting women of color. She also increased the participation of undergraduate institutions, community colleges and minority-serving institutions in the ADVANCE portfolio. She has served in several national leadership positions, including the NSF Committee on Equal Opportunities in Science and Engineering, and currently serves on the National Institutes of Health Review Subcommittee for Training, Workforce Development and Diversity. She earned her bachelor's in biology from the University of Maryland Eastern Shore and her doctorate in physiology from Howard University.
"That None Shall Perish"
If the United States is to remain a competitive leader in science and engineering, radically different approaches to recruit and retain U.S.-born scientists and engineers from underrepresented groups, particularly individuals at the intersection of race and gender, are imperative. Currently, the representation of women of color in STEM fields is less than 2 percent, as compared to their white counterparts and only one-third of their representation in the U.S. populace. Mack explored the intrinsic barriers to advancement for women of color within the academy as well as the societal imbalances that may contribute to the overall underrepresentation of women of color in STEM fields.
Monday, November 11, 2013
Joan Roughgarden
Adjunct professor, Hawaii Institute of Marine Biology, University of Hawaii. Professor of biology, emerita, School of Humanities and Sciences, Stanford University.
Joan Roughgarden is an ecologist and evolutionary biologist who studies the evolution of social behavior, particularly reproduction, family dynamics and courtship. She is also well known for her work in biological diversity in gender and sexuality. She has published numerous books, including Evolution's Rainbow: Diversity, Gender and Sexuality in Nature and People, which received the 2005 Stonewall Prize for nonfiction from the American Library Association. In the book, Roughgarden explains why the theory of social selection, in which gender roles and sexuality can be seen as adaptations that facilitate cooperation in complex societies, is better than Darwin's theory of sexual selection at explaining many animal behaviors. An adjunct professor at the Hawaii Institute of Marine Biology, Roughgarden previously taught biology for nearly 40 years at Stanford University. She earned her bachelor's degrees in biology and philosophy from the University of Rochester and her doctorate in biology from Harvard University.
"Straight White Passionate Males and Coy Females: The Others on Earth and in Heaven"
Contemporary biological research has shown that there is much more diversity in gender expression and sexuality among animals than has been recognized by most biologists. These findings challenge some important conceptual foundations of medicine and evolutionary biology. Joan Roughgarden discussed whether a biologically and culturally diverse peer group among scientists is necessary for the successful conduct of science that challenges well established theories and, if so, how today's culture is impacting—or creating barriers for—individuals' participation in STEM.
Wednesday, January 29, 2014
Jocelyn Goldfein
Director of engineering, Facebook.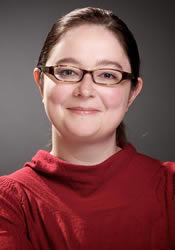 Jocelyn Goldfein is an engineering director at Facebook, where she focuses on building both a great mobile infrastructure and engineering organization. She previously led engineering for Facebook products such as news feed, search, photos and video.
Goldfein joined Facebook from VMware, where she served as vice president of R&D and led the engineering and product teams for VMware's desktop products.
Prior to VMware, she was director of engineering at email management startup MessageOne. Goldfein earned her bachelor's degree in computer science from Stanford University.